1949: 'Ripley's Believe It or Not' Begins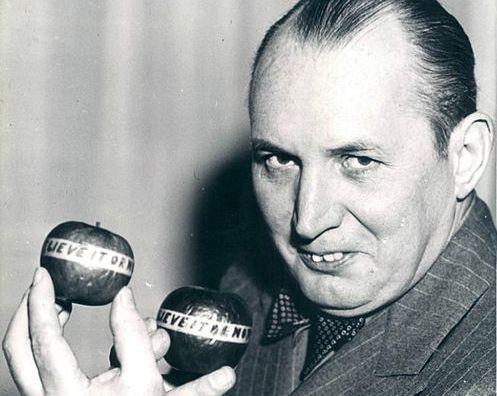 On this day in 1949, the popular radio series Ripley's Believe It or Not — which was based on the syndicated newspaper column by Robert L. Ripley (left) — made its TV debut on NBC. The half-hour program was hosted by Ripley, and featured Ripley's familiar mix of stories chronicling the bizarre and unusual.
Ripley died just three months into the program's run, leaving the show in the hands of a series of guest hosts until the appointment of new host, Robert St. John. A retooled version of the show debuted the following year, but was cancelled shortly after.
In 1982, ABC resurrected the show, with actor Jack Palance as host. It ran until 1986. A third incarnation, hosted by Dean Cain, debuted on TBS in 2000, and ran three years.</span>