1956: NBC Premieres 'The Huntley-Brinkley Report'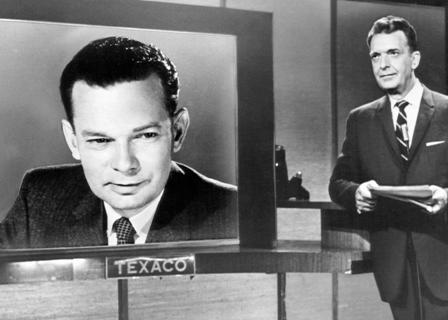 On this day in 1956, NBC introduced the evening news program, The Huntley-Brinkley Report, featuring Chet Huntley anchoring from New York City and David Brinkley anchoring from Washington, D.C. It was the first national newscast to have anchors in different cities.
Initially a 15-minute newscast, the program (which expanded to a half hour in 1963) grew into one of television news' earliest successes, and Huntley and Brinkley were among America's best-known personalities.
Their signature sign-off — "Good night, Chet." "Good night, David. And good night, for NBC News." — ended each broadcast until Huntley's retirement in 1970. Brinkley continued with the program, renamed NBC Nightly News, until 1981.