1966: New York's WPIX Introduces 'The Yule Log'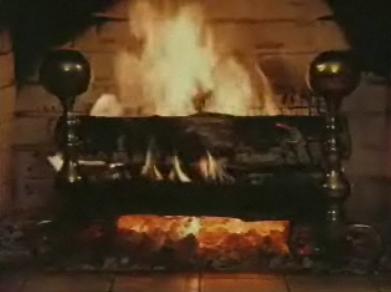 On this day in 1966, New York television station WPIX introduced its beloved broadcast tradition, The Yule Log. The program consists of a log burning in a fireplace, while classic Christmas songs play in the background.
The Yule Log broadcast was the brainchild of WPIX president Fred M. Thrower, who wanted New York's apartment-dwellers (and others who did not have fireplaces) to be able to enjoy a traditional Christmas fire. The original footage was filmed at Gracie Mansion, the residence of New York City's mayor (then John Lindsay). (In 1970, the deteriorating footage was later re-filmed at a different location.)
The Yule Log aired annually on Christmas Eve (and, beginning in 1978, on Christmas day, as well). In 1990, WPIX cancelled the commercial-free broadcasts.
After an 11-year hiatus, WPIX General Manager Betty Ellen Berlamino announced the return of The Yule Log, citing the 9-11 terrorist attacks and the nation's need for "comfort food TV" as reason for the revival. The Yule Log returned to the WPIX airwaves on Christmas day, 2001, and also currently airs on many other Tribune-owned stations nationwide.