1968: 'Batman' Says Bye-Bye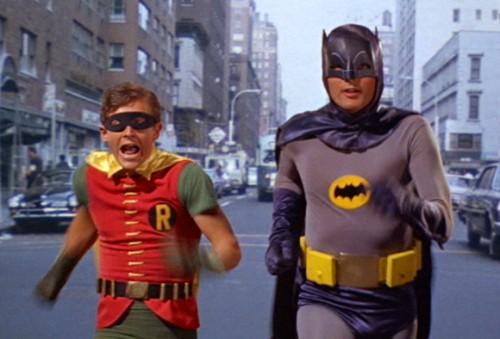 This day in 1968 marked the last original telecast of the ABC series, Batman. The campy series, which revolved around Gotham City's Caped Crusader and his trusty sidekick, Robin, starred Adam West and Burt Ward in the title roles.
When Batman launched in 1966, the show aired two episodes a week, on back-to-back nights. (Remember "Tune in tomorrow — Same Bat-time, same Bat-channel!"?) It was an immediate hit, with both weekly episodes ranking in TV's top ten programs.
The show's popularity was, however, short-lived. Batman-mania (as well as the show's ratings) was on the decline by the time the Batman feature film hit theaters in August, 1966.</span>