1969: Dick Cavett Debuts in Primetime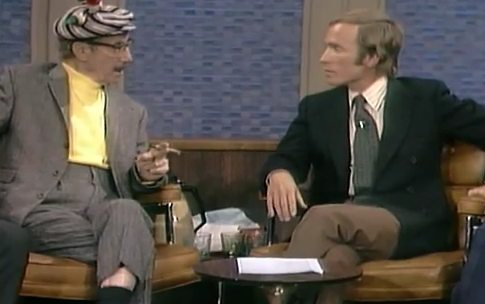 On this day in 1969, talk show host Dick Cavett made the leap to primetime.
Cavett's daytime talker, originally called This Morning, made its debut on March 4, 1968, and ran through January 24, 1969. Cavett returned to the network that May with a series of prime-time Dick Cavett Show specials, and then, on December 29, made the leap to a late-night spot opposite NBC's Tonight Show.