1969: 'H.R. Pufnstuf' Debuts on NBC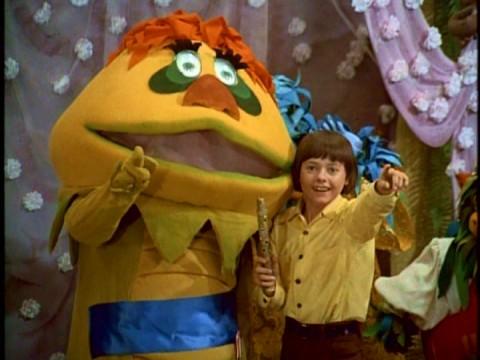 On this day in 1969, NBC introduced the live-action children's television series, H.R.Pufnstuf. Created by brothers Sid and Marty Krofft, the show paired actors with costumed characters and life-size puppets to tell the tale of Jimmy, a young English boy shipwrecked on a magical island and pursued by an evil witch.
The Kroffts were given a shot at producing their own show after creating the costumes for the Hanna-Barbera The Banana Splits Adventure Hour. Lionel Bart, who wrote the book, music and lyrics for the film Oliver!, recommended young "Artful Dodger" Jack Wild for the lead role. Stage actress Billie Hayes played Witchiepoo, and series writer Lennie Weinrib provided the voice for the title character and Jimmy's protector, the dragon-like mayor of Living Island, H.R. Pufnstuf.
The series ran three seasons.