1971: ABC airs 'Brian's Song'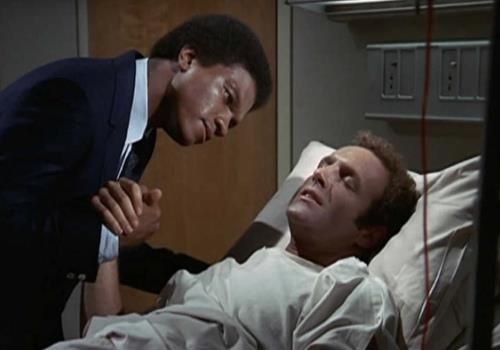 On this day in 1971, the made-for-TV movie, "Brian's Song," aired on ABC under its Movie of the Week umbrella.
The award-winning drama told the true story of Chicago Bears teammates Brian Piccolo (played by James Caan) and Gale Sayers (played by Billy Dee Williams). The heartfelt and stirring telemovie focused on the friendship between Piccolo and Sayers and the invaluable role it played in helping Piccolo through his struggle with cancer, one that he lost at the age of 26 in 1970.
The friendship broke racial boundaries and Brian's Song revealed the love and affection that could grow between teammates in the otherwise tough-guy environment of pro football.
The story was remade in 2001 starring Sean Maher (Arrow and Firefly) as Brian Piccolo and Mekhi Phifer (House of Lies and ER) as Gale Sayers.