1972: 'Bewitched' Ends its Eight-Season Run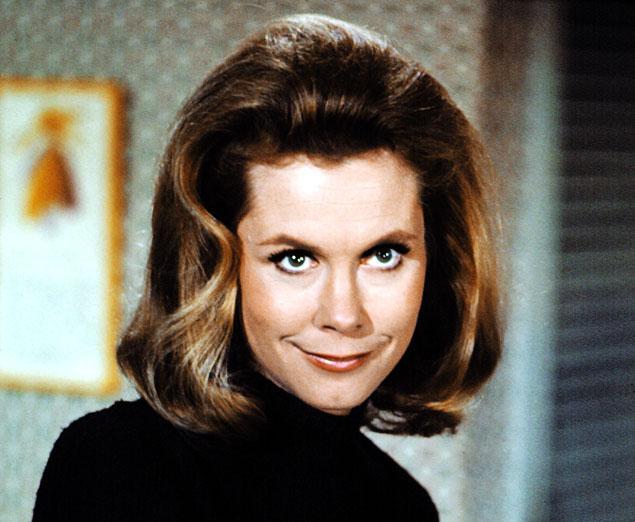 Long before the term was coined to describe the way TV viewers use their remote controls to sample several channels in rapid succession, Bewitched was famous for its "zapping." The premise of this show — which ended its eight-season run on this day in 1972 — can be read two ways. Either it's a show quietly supporting equality and integration (love conquers all, no matter how strongly your genetic differences), or one that quietly subverts the then-burgeoning women's liberation movement (a woman, no matter how powerful, should accede to a man's wishes.) Better to just let it remain a silly, funny fantasy show — one that was astoundingly similar to, though superior to, the contemporaneous I Dream of Jeannie.
Like Barbara Eden on that series, Elizabeth Montgomery ended up playing two roles on Bewitched: Samantha the married witch and her impish, dark-haired cousin Serena. Dick York, as Samantha's husband Darrin, was replaced by Dick Sargent midway through the series' run, but without denting the show's popularity one bit. This was a women-driven sitcom all the way, thanks to the talent of Montgomery (who subsequently turned to more serious fare in a string of dramatic telemovies and miniseries) and Agnes Moorehead, who played Samantha's mother.
—Excerpted from Dictionary of Teleliteracy: Television's 500 Biggest Hits, Misses and Events