1973: Alistair Cooke's 'America' Ends its Run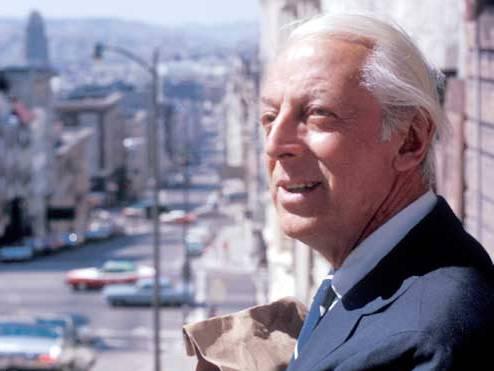 This day in 1973 marked the final telecast of America: A Personal History of the United States, a 13-part documentary series that was written and hosted by British journalist and broadcaster Alistair Cooke. Cooke was perhaps best known by mainstream American audiences as host of the PBS series Masterpiece (aka Masterpiece Theatre). British audiences knew him as the presenter of BBC Radio's long-running Letters from America, which chronicled Cooke's observations on American life.
A co-production of the BBC and Time-Life Films, the series traced America's history from its earliest settlers and the Revolutionary War through the Civil War, western expansion, the Great Depression, ending with the then-contemporary times of the '60s and '70s. It aired in the U.S. on NBC.
The series spawned a best-selling companion book, America.