1973: 'Schoolhouse Rock' Makes its Debut with 'My Hero, Zero'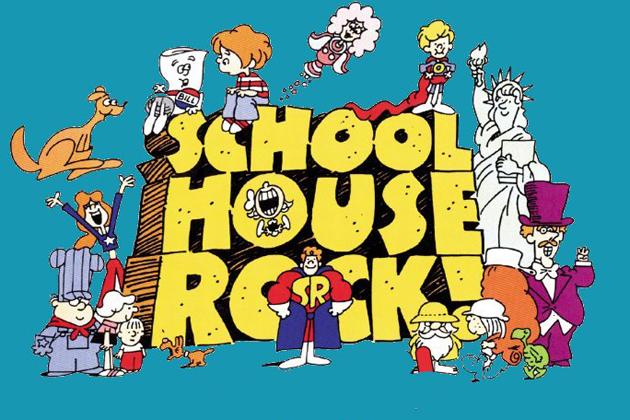 On this day in 1973, ABC premiered the first Schoolhouse Rock! short, "My Hero, Zero."
The animated shorts that taught basic math, grammar, science and social studies skills began with an observation by advertising executive David McCall, who noticed his son struggled with math fundamentals, but easily remembered rock music lyrics. McCall and his collaborators took the idea to ABC and its then-head of children's programming, Michael Eisner. Eisner liked the concept and in turn asked General Foods to sponsor the shorts.
The first season, Multiplication Rock (below), was made up of 11 math-related shorts that taught the concept of powers of 10 and multiplication by various numbers. Subsequent Schoolhouse Rock! shorts focused on grammar, science, American government, economics, computer technology and the environment.
Schoolhouse Rock!'s initial run lasted 12 years. New shorts were produced in later years, and released on television and/or on DVD. Schoolhouse Rock! also inspired a live stage musical, Schoolhouse Rock Live!, which remains a popular production with regional theater groups and school drama departments.