1974: PBS Launches the Science Series 'Nova'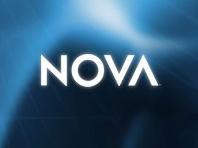 This science series premiered on this day in 1974 by importing a behind-the-scenes BBC-TV documentary that remains one of the very best installments: The Making of a Natural History Film, which revealed all the complex tricks behind capturing animals and plants doing seemingly "natural" things. Unlike the National Geographic Specials, this series never got commercial network exposure, but the mass audience's loss was public television's gain.
Nova introduced American viewers to such scientists as Carl Sagan (long before Cosmos) and Stephen Hawking (long before he became a best-selling author), and to such topics as recombinant DNA research and warm-blooded dinosaurs (long before Jurassic Park).
Major highlights through the years have included 1974's The First Signs of Washoe, 1976's The Race for the Double Helix, 1977's The Hot-Blooded Dinosaurs, 1978's The Case of the Ancient Astronauts and Still Life (a year in the life of a beaver pond), 1983's The Miracle of Life — the most famous and remarkable Nova ever, in which Swedish film makers Lennart Nilsson and Bo Erikson used microphotography to capture the conception, development, and delivery of human life — and 1988's Who Shot President Kennedy?, which picked up where previous scientific analyses by CBS News had left off.
—Excerpted from Dictionary of Teleliteracy: Television's 500 Biggest Hits, Misses and Events