1975: 'Barney Miller' Begins on ABC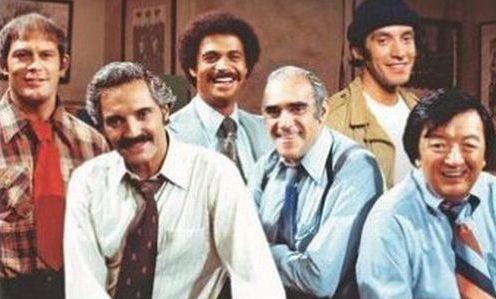 This day in 1975 marked the start of the ABC sitcom, Barney Miller. The series starred Hal Linden as the captain of a Greenwich Village police station. Initially, Barney Miller was to focus on Capt. Miller's life at work and home, but the series morphed into a workplace comedy, with the focus on the police squad and the colorful individuals who had reason to visit the precinct.
Series co-stars included Abe Vigoda, Maxwell Gail, Jack Soo, Ron Glass, James Gregory, Ron Carey, Steve Landesberg and George Murdock.
To steal a line from David Bianculli's book (seriously, it's in there): "Barney Miller generated a 1977 spinoff, Fish, starring Abe Vigoda, but Fish flopped. (I could have avoided that joke, but decided to include it for the halibut.)"