1978: NBC Presents the Miniseries 'Holocaust'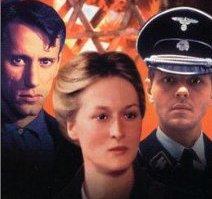 On this day in 1978, NBC presented the first part of its four-day miniseries, Holocaust.
The drama, which starred Meryl Streep, James Woods and Michael Moriarty, told the story of a German Jewish family caught up in the Holocaust, dramatizing life within the ghettos and concentration camps, and events such as Kristallnacht.
Holocaust was directed by Marvin J. Chomsky, who had been one of the directors on the acclaimed 1977 miniseries, Roots.