1979: CBS Debuts the 'Dallas' Spinoff, 'Knots Landing'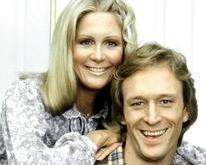 This day in 1979 marked the debut of the Dallas spinoff, Knots Landing. The CBS series was built around the lives of four couples living in a southern California cul-de-sac, including Jock and Ellie Ewing's middle son, Gary (Ted Shackelford), a reformed alcoholic, and Val (Joan Van Ark), the mother of his child, Lucy (Charlene Tilton, of Dallas) with whom he had reunited with and re-married. Gary worked at Knots Landing Motors, a car dealership owned by his neighbors, the Fairgates.
The show's break-out stars included William Devane, Donna Mills, Kevin Dobson, Nicollette Sheridan, Michelle Phillips, Lisa Hartman and Michelle Lee (who appeared in every one of the show's 344 episodes). Other noteworthy stars who appeared on Knotsduring the show's 14-season run include Marcia Cross, Halle Berry, Julie Harris, Brian Austin Green, Paul Rudd, Ava Gardner, Douglas Sheehan, Joe Regalbuto, Danielle Brisebois, Red Buttons, Kristy Swanson, Leslie Hope, Peter Reckell, Robin Strasser, Michael York, Kathleen Noone, Bruce Greenwood and Alec Baldwin.