1982: 'Glee' Precursor 'Fame' Makes its Debut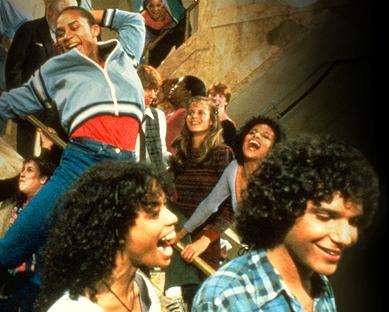 On this day in 1982, NBC introduced the drama, Fame, a series spun from the same-name 1980 film set in New York City's High School for the Performing Arts.
Much like Fox's Glee, the series followed the lives and dramas of high school students and featured well-produced music and dance performances. Unlike Glee, Fame was not an immediate hit with viewers. In August 1983, NBC canceled the series. Producers responded by continuing production on a syndicated version of the series. The show ran through 1987 in syndication.
Notable cast members included Debbie Allen (who starred in the 1980 film, along with her TV castmates Albert Hague, Gene Anthony Ray, and Lee Curreri), Cynthia Gibb, Lori Singer, Nia Peeples and the Jacksons' little sister, Janet Jackson.