1985: CBS Presents James A. Michener's 'Space'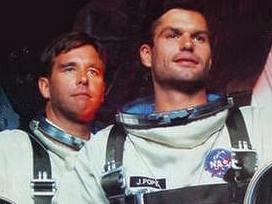 On this day in 1985, CBS presented the 13-hour miniseries, Space, based on the same-name best-selling novel by James A. Michener, which presented a fictionalized history of the American space program from post World War II to the early 1970s.
The series, which ran April 13-18, starred James Garner as a senator and champion of the U.S. space program. Other key cast members included Harry Hamlin, Beau Bridges, Blair Brown, Michael York and Bruce Dern.