1986: 'Anne of Green Gables' Premieres on PBS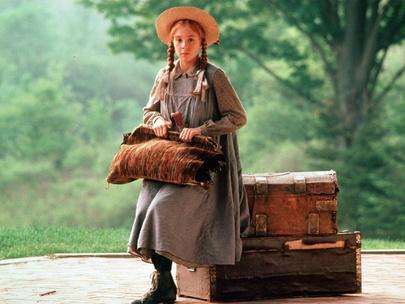 On this day in 1986, PBS premiered the first part of Sullivan Entertainment's miniseries adaptation of L.M. Montgomery's classic novel, Anne of Green Gables.
The series — which debuted in Canada in December 1985 — starred Colleen Dewhurst and Richard Farnsworth as turn-of-the-century Canadian siblings Marilla and Matthew Cuthbert, who take in the precocious, red-headed orphan Anne (with an "E") Shirley, played by Megan Follows. Supporting castmembers included Patricia Hamilton, Schuyler Grant, Jonathan Crombie and Marilyn Lightstone.
The miniseries inspired two sequels, Anne of Avonlea (aka Anne of Green Gables: The Sequel) and Anne of Green Gables: The Continuing Story and the spinoff series, Road to Avonlea and Anne of Green Gables: The Animated Series. In 2008 Sullivan produced a fourth installment, Anne of Green Gables: A New Beginning, which starred Barbara Hershey as a middle-aged Anne Shirley, and newcomer Hannah Endicott-Douglas as the young Anne.</span>