1987: Fox Debuts '21 Jump Street'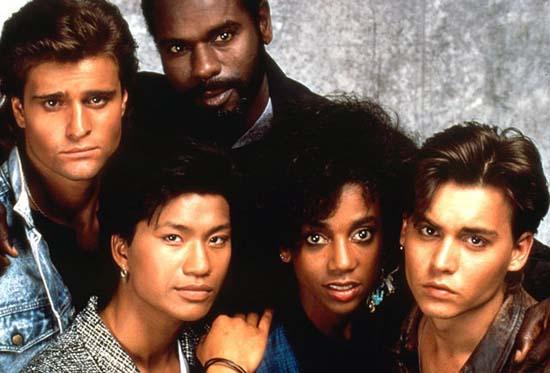 On this day in 1987, Fox debuted its hit series, 21 Jump Street. The series, created by Stephen Cannell and Patrick Hasburgh, revolved around a squad made up of young-looking officers who were able to go undercover in high schools, colleges and other places frequented by teens and young adults.
The series starred Holly Robinson (Peete), Peter DeLuise, Dustin Nguyen and Richard Grieco. But the show's break-out star was Johnny Depp, who gained national recognition for his portrayal of Officer Tom Hanson.
The series was remade as a feature film in 2012, and starred Jonah Hill and Channing Tatum.