1988: NBC Launches 'Later with Bob Costas'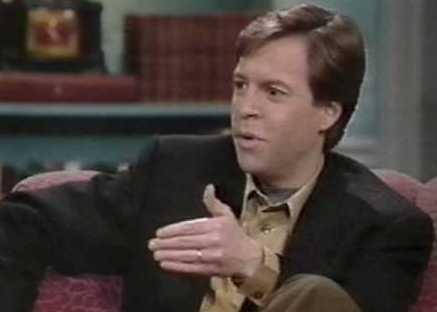 On this day in 1988, NBC debuted Later, a half-hour talk show created by Dick Ebersol to follow Late Night with David Letterman.
The show, originally hosted by sportscaster Bob Costas, featured a one-on-one interview with Costas and the featured guest. The interviews were taped in NBC's New York studio and edited down to fit the show's time frame.
Costas hosted the show until 1994. Upon his departure, show production was moved to Burbank, Calif., and gained a new host, Greg Kinnear (who was simultaneously hosting E!'s Talk Soup). With Kinnear at the helm, the show's format changed to a more traditional late-night format, complete with a monologue, comedic skits and celebrity interviews in front of a studio audience.
Two years later, Kinnear resigned the show to pursue full-time acting. The show would go through several more incarnations (and hosts) before being replaced by Last Call with Carson Daly in 2002.