1989: Jane Pauley's Final Day on 'Today'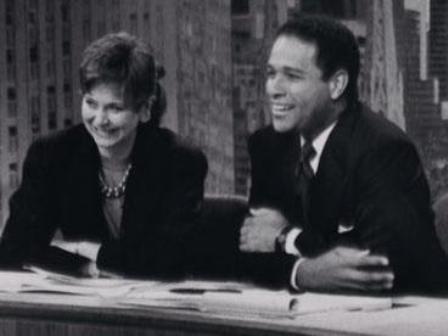 This day in 1989 marked Jane Pauley's final day with NBC's Today. Pauley began her stint with the NBC morning show in 1976, co-hosting first with Tom Brokaw, then with Bryant Gumbel.
Following her resignation from Today, Pauley hosted the newsmagazine Real Life with Jane Pauley, and contributed to NBC Nightly News. In 1992, she began co-hosting Dateline NBC with Stone Phillips, and stayed with the newsmag until 2003. In 2004, she helmed the syndicated talk show The Jane Pauley Show, which ran one season.