1990: NBC Presents 'Phantom of the Opera'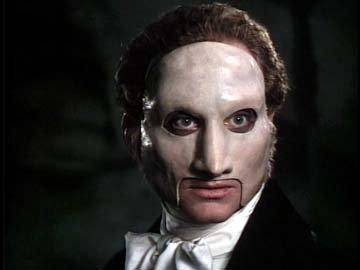 On this day in 1990, NBC presented the first night of the two-part miniseries, Phantom of the Opera.
The production — adapted from the Arthur Kopit-written book for the (then-unproduced) stage musical Phantom and directed by British director/producer Tony Richardson — starred British actor Charles Dance as the story's disfigured musical genius and Burt Lancaster as the opera house manager and the Phantom's protector. The miniseries was a breakout role for Teri Polo, as the Phantom's pupil, Christine.