1992: ABC Presents 'Charles and Diana: Unhappily Ever After'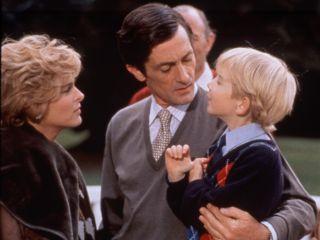 This day in 1992 marked the premiere of the telemovie Charles and Diana: Unhappily Ever After, a mere four days after Prime Minister John Major announced the "amicable separation" of the Prince and Princess of Wales to the British House of Commons.
At the time ABC aired the telefilm — which starred Roger Rees and Catherine Oxenberg as the troubled royal couple — Charles and Diana's marital discord was one of the biggest ongoing news stories of the day. The frenzy hit its peak following the June 1992 publication of Andrew Morton's book, Diana: Her True Story, which chronicled an unhappy Diana's battle with bulimia, her suicide attempts and Charles' long-standing affair with his former girlfriend (and now-wife) Camilla Parker-Bowles. (NBC used Morton's book as the basis for an April 1993 miniseries.)
The royal couple ultimately divorced in August 1996. A year later, Diana was killed in a car crash in Paris.