1992: 'Night Court' Adjourns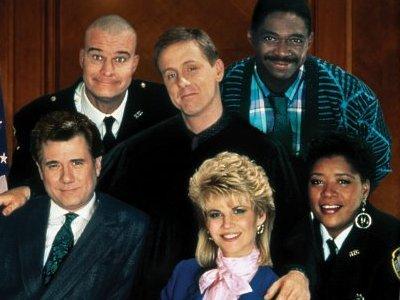 On this day in 1992, NBC's Night Court ended its nine-season run.
The situation comedy starred Harry Anderson as Judge Harry Stone, a Manhattan judge assigned to the court's night shift. The series proved to be a breakout role for John Larroquette, who played prosecutor Dan Fielding. Larroquette won four consecutive Emmys for best supporting actor in a comedy series (1985-1988) for the role, and withdrew his name from consideration in 1989.
The cast also included Markie Post, Richard Moll, Selma Diamond, Marsha Warfield and Charles Robinson.