1993: 'Late Show with David Letterman' Debuts on CBS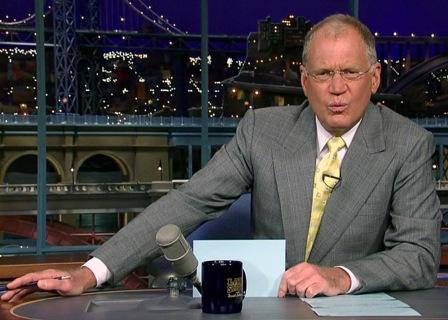 On this day in 1993, David Letterman stepped onto the stage of the Ed Sullivan Theater in New York to host the first episode of his CBS late-night talk show, Late Show with David Letterman.
Letterman's move to CBS from NBC — where he had previously hosted the long-running Late Night with David Letterman — was precipitated by the Peacock network's surprise decision to replace retiring Tonight Show host Johnny Carson with comedian Jay Leno, instead of Letterman, who was Carson's anticipated heir apparent.
The contentious behind-the-scenes battle for the Tonight Show spot that preceded to the Leno announcement fueled a media frenzy that made the late-night war one of the biggest entertainment stories of 1992.
The final episode aired on May 20, 2015.