1994: CBS Presents the Final 'All in the Family' Spinoff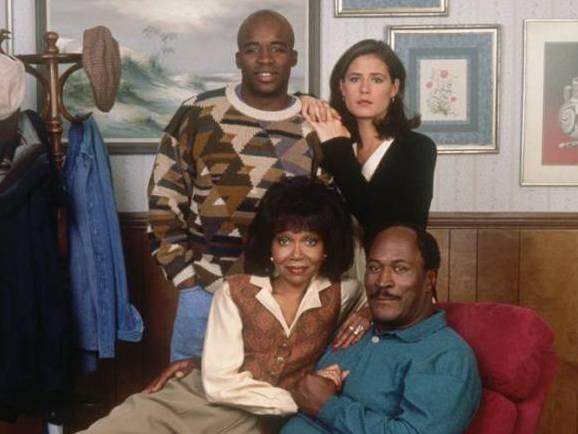 On this day in 1994, CBS presented the final All in the Family spinoff, 704 Hauser.
The series revolves around the African-American family that moves into Archie Bunker's former Queens home. The show starred former Good Times star John Amos as patriarch Ernie Cumberbatch; Lynnie Russell as his wife, Rose; and T.E. Russell as his son, Thurgood, aka "Goodie." Maura Tierney played Goodie's white, Jewish girlfriend, Cherlyn.
With 704 Hauser, creator Norman Lear completely reversed the All in the Family concept; Mr. and Mrs. Cumberbatch were blue-collar liberals, and their son was a staunch, celibate conservative.
Audiences didn't embrace the series, which was pulled from the CBS lineup after five episodes.