1995: ABC Offers the Musical 'Bye, Bye Birdie'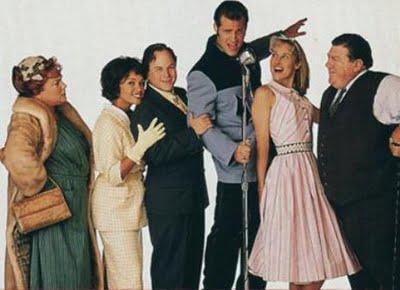 On this day in 1995, ABC presented a telefilm version of the Broadway musical Bye Bye Birdie starring Seinfeld's Jason Alexander and Vanessa Williams of Desperate Housewives.
The musical revolves around an Elvis Presley-type rocker who's about to join the Army. To mark the occasion, his manager's secretary arranges for him to kiss a random fan goodbye on The Ed Sullivan Show. Bye Bye Birdie earned four Tony awards in 1961, including Best Musical and Best Actor in a Musical for its original star, Dick Van Dyke.
In addition to Alexander and Williams, ABC's production starred Tyne Daly, George Wendt, Chynna Phillips and Mark Kudisch.