1995: Fox Debuts 'Sliders'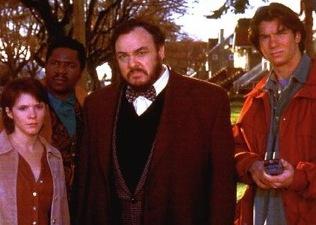 This day in 1995 marked the debut of the Fox sci-fi series, Sliders.
The series starred Jerry O'Connor as a graduate student who discovers a vortex that allows humans to travel to parallel universes. Co-stars included John Rhys-Davies as Quinn's mentor, Professor Arturo; Sabrina Lloyd as his friend, Wade; and Cleavant Derricks as a stranger who is accidentally pulled into a vortex and is forced to travel from universe to universe with the others.
The series ran three seasons on Fox, and then moved to cable's Sci-Fi (now SyFy) Channel, enduring several cast changes along the way, including the additions of Kari Wuhrer and Charlie O'Connell (Jerry's real-life brother) and the exit of Rhys-Davies and Lloyd. (The O'Connell brothers were both gone by the show's fifth and final season.)</span>