1995: 'The Late, Late Show with Tom Snyder' Debuts on CBS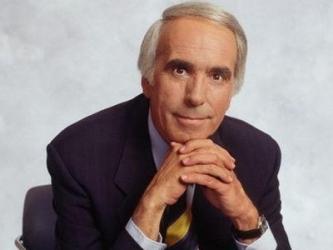 On this day in 1995, CBS introduced the post-Late Show talk show, TheLate, Late Show with Tom Snyder.
Produced by David Letterman's Worldwide Pants Inc., the series starred Tom Snyder, who previously helmed the post-Tonight Show program, Tomorrow, on NBC, until the show was cancelled in 1982 to make room for Late Night with David Letterman.
Snyder's Late, Late Show featured intimate interviews with a mix of celebrities and newsmakers without a studio audience. His first guests? Actress Candice Bergen, and Robert and Kathleen Gingrich. the parents of then-House Speaker Newt Gingrich, who'd been involved in a controversial interview with Connie Chung just days before.
In 1999, Snyder left the show, and was replaced by Craig Kilborn. Craig Ferguson took over in 2005, left in December 2014, and was replaced by James Corden in March of 2015.