1999: Final 'Late Late Show with Tom Snyder'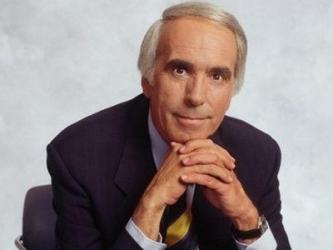 This day in 1995 marked Tom Snyder's final appearance on CBS's post-Late Show talk show, The Late Late Show with Tom Snyder.
Snyder was replaced by Craig Kilborn. Craig Ferguson took over in 2005, left in December of 2014 and was replaced in March 2015 by James Corden.
Prior to hosting The Late Late Show, Snyder helmed the post-Tonight Show program, Tomorrow, on NBC, until the show was cancelled in 1982 to make room for Late Night with David Letterman. When Letterman moved to CBS, he was given control of the time-slot following Late Show. His Worldwide Pants Inc. created The Late Late Show, and tapped Snyder, whom Letterman had long admired, to host.