1999: MTV Introduces 'Undressed'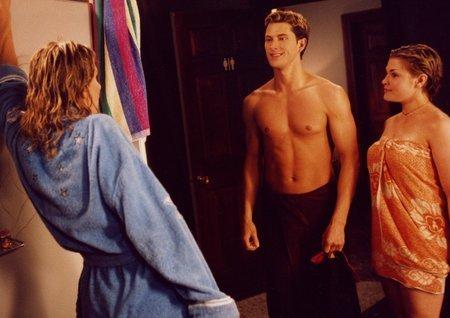 On this day in 1999, MTV introduced its soapy late night anthology, Undressed.
The average 30-minute episode featured three unique storylines, each involving some type of intimate relationship. Undressed characters were generally high school or college age and represented a spectrum of races and sexual orientations. Some were first-timers, others were highly promiscuous.
Undressed was created, produced, and directed by British filmmaker Roland Joffé, the two-time Oscar-nominated director (The Killing Fields, The Mission) whose credits also included the 1995 adaptation of Nathaniel Hawthorne's The Scarlet Letter starring Demi Moore, Robert Duvall, and Gary Oldman.
Undressed ran on MTV for six seasons. The first five seasons were produced in California, the final season in Montreal.