2002: The End of 'Ally McBeal'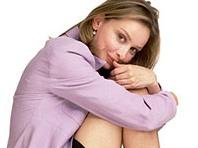 This day in 2002 marked the final telecast of the Fox series, Ally McBeal.
The comedy-drama, created by David E. Kelley, starred Calista Flockhart as a fledgling lawyer working at a Boston law firm alongside her now-married ex-boyfriend (Gil Bellows). The quirky series featured off-the-wall legal cases as well as the characters' romantic escapades.
Throughout the show's five-season run, the cast included Peter MacNicol, Greg Germann, Lisa Nicole Carson, Courtney Thorne-Smith, Portia de Rossi, Lucy Liu, Dyan Cannon, Robert Downey, Jr. and Jon Bon Jovi.
The show also earned a spot on the pop-culture radar with its more offbeat moments, including the computer-generated "dancing baby" that represented Ally's ticking biological clock and impromptu dance routines in the company's unisex bathroom.