2002: 'The Osbournes' Debuts on MTV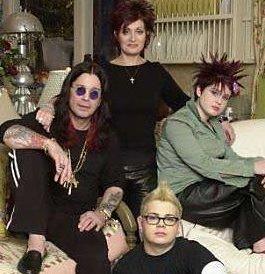 On this day in 2002, MTV introduced the reality series, The Osbournes. The show — which focused on the day-to-day, profanity-laced life of Black Sabbath's famous frontman Ozzy Osbourne, his wife and two youngest children — ranked as one of MTV's most popular series and was arguably the start of television's parade of celebrity reality shows. In addition to focusing on the mundane, the show dealt with Ozzy's near-fatal ATV accident, wife Sharon's cancer diagnosis, and the children's stints in rehab.
The show launched independent careers for Ozzy's family. Wife Sharon went on to appear on numerous shows, including the eponymous The Sharon Osbourne Show, as well as America's Got Talent and the daytime talk show, The Talk. Daughter Kelly launched her own pop music career and appeared on the hit show Dancing with the Stars, and son Jack starred in a variety of television shows in Europe and the U.S., including Jack Osbourne: Adrenaline Junkie.