2003: NBC Quietly Ends 'The Lyon's Den'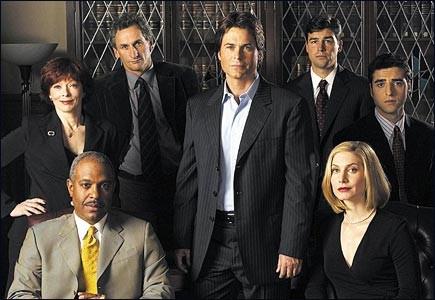 This day in 2003 marked the last official broadcast of NBC's Rob Lowe vehicle, The Lyon's Den, which was pulled from the prime-time line-up after just six episodes.
Earlier in 2003, Lowe had walked away from the hit NBC drama, The West Wing, reportedly because his character, Deputy Communications Director Sam Seaborn — once intended to be one of the show's central characters — had become a marginal ensemble player. On Sept. 28, he was back on the Peacock network, playing an idealistic Washington lawyer for a pro-bono law clinic (and son of a senator) who's wooed by a high-end law firm.
The series' cast also included Matt Craven, Kyle Chandler, Frances Fisher, Elizabeth Mitchell, David Krumholtz, Paula Newsome, Robert Picardo and James Pickens, Jr.