2004: Premiere of FX's 'Rescue Me'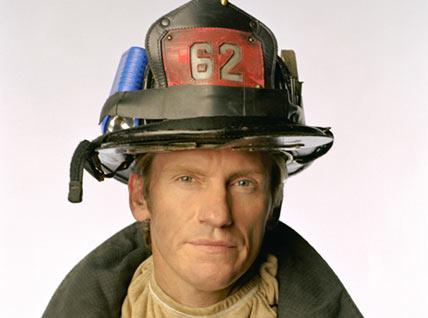 This day in 2004 marked the premiere of the acclaimed cable dramedy series, Rescue Me, co-created by and starring Denis Leary as ill-tempered, sarcastic, alcoholic New York firefighter Tommy Gavin.
The FX series — set in a fictional Harlem firehouse — was inspired by the events of September 11, 2001 and its aftermath. Like many of New York's actual fire companies, the show's Engine 99/Ladder 62 was devastated by 9/11, and Leary's Gavin is suffering the loss of his cousin and best friend, Jimmy.
Rescue Me was somewhat unconventional in that it did not avoid portraying its characters' negative attitudes and attributes — addictions, homophobia, infidelity, anger issues, etc. — as they dealt with the ups and downs of daily life. The show ran seven seasons, ending in 2011 just four days before the tenth anniversary of the September terrorist attacks.