2006: Katie Couric Debuts as CBS Anchor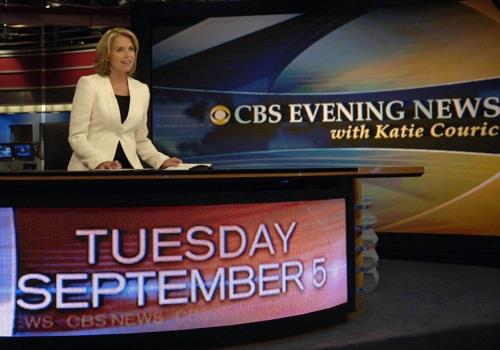 On this date in 2006, Katie Couric made her debut as anchor and managing editor of the CBS Evening News with Katie Couric. With her debut, Couric became the first female solo anchor of a weekday network evening news broadcast.
The broadcast headed by Couric won many awards but wasn't the ratings winner CBS had hoped. Couric announced her plan to leave the anchor chair, later admitting in various interviews that the atmosphere at CBS never really dovetailed with her personality.
She made her final appearance as anchor on May 19, 2011.