2007: Holly Hunter Stars in Her First TV Series, 'Saving Grace'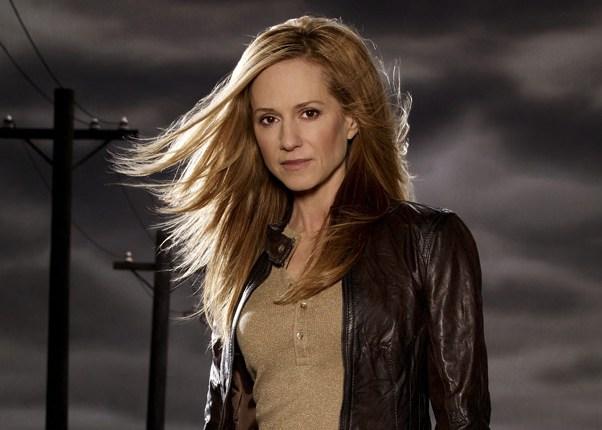 On this day in 2007, TNT introduced the crime drama Saving Grace, starring Oscar-winner Holly Hunter in her first television series.
Hunter's character, Grace Hanadarko, was a self-destructive, promiscuous Oklahoma City detective spiraling out of control who found herself visited by an unlikely angel named Earl. He encouraged her to turn her life over to God and, throughout the series, continued to appear to Grace in an ongoing effort to keep her on a positive path.
Laura San Giacomo co-starred as Grace's best friend, forensics expert Rhetta Rodriguez; Kenny Johnson played Ham Dewey, Grace's married partner and lover.
The show lasted three seasons, ending its run in 2010.