2008: AMC Debuts 'Breaking Bad'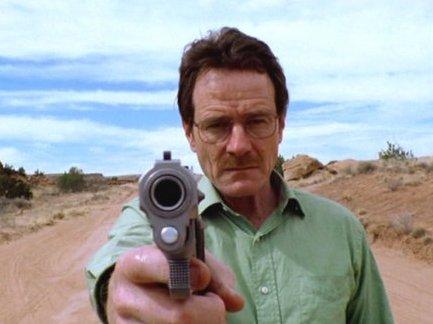 On this day in 2008, AMC introduced Breaking Bad.
Walter White, played by Bryan Cranston, was introduced to us in the New Mexico desert, in his underwear, in one of the most brazen "what's happening?" openings in the history of TV series. Series creator Vince Gilligan began Breaking Bad by starting at the dramatic climax of his opening hour, then flashing back the rest of the hour to explain it. It was a smart, unusual, fast-paced approach that set the stage for everything to come.
Cranston won Emmy Awards as Outstanding Lead Actor in a Drama Series four times, and co-star Aaron Paul, who plays Walter's meth-dealing partner, Jesse, won as Supporting Actor three times. The final episode, after five seasons, aired September 29, 2013.