2009: NBC's 'Late Night' Gets a New Host: Jimmy Fallon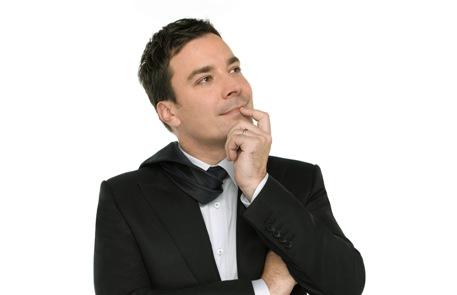 On this day in 2009, actor/comedian Jimmy Fallon took the reins of NBC's Late Night, following in the footsteps of David Letterman and Conan O'Brien.
The Saturday Night Live alum's first guests were Robert De Niro, Justin Timberlake, Nick Carter and Van Morrison, with a cameo by Conan. O'Brien left Late Night to take over The Tonight Show, a move that ended with O'Brien's abrupt resignation and eventual move to TBS.