2009: TNT Introduces 'Men of a Certain Age'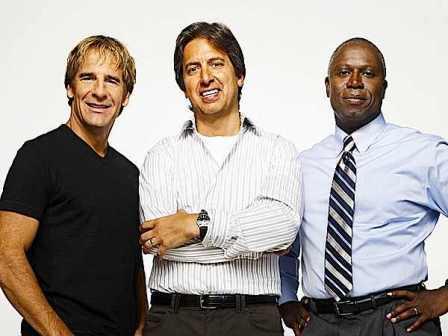 On this day in 2009, TNT debuted the original series, Men of a Certain Age. Co-created and executive produced by Everbody Loves Raymond star Ray Romano, the comeday/drama starred Romano, Andre Braugher and Scott Bakula as three long-time friends approaching their fifties.
The series was a critical hit, and had a loyal fan following. The show also earned a coveted Peabody Award in its second season. Low ratings, however, prompted TNT to cancel the show after the second season. In an open letter to fans, Romano and the show's co-creator, Mike Royce, revealed that after the show's cancellation, they'd "exhausted every possibility" to find a new home for the show.
"Like some of you, we feel a little like we've lost a friend," Royce wrote. "But the good news is, the 22 episodes live on. They even end in a good place (if too soon). So think of us as not as a cancelled show but a 'mini-series by accident.'"