2010: 'Lost' Ends its Run on ABC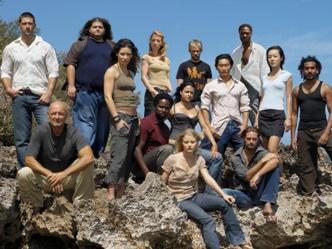 This day in 2010 marked the series finale of the ABC drama, Lost.
The acclaimed series, which ran six seasons, revolved around the survivors of a commercial plane crash who found themselves stranded on a seemingly deserted South Pacific island.
The pilot episode, directed by co-creator J.J. Abrams, cost a staggering $ 12 million to produce. When it debuted in 2004, it was ABC's best-rated drama series debut in nearly a decade. Lost earned an Emmy for Outstanding Drama Series in its first season; Abrams also took home a statuette for his directing work on the pilot.
The show's ensemble cast included Matthew Fox, Evangeline Lilly, Jorge Garcia, Josh Holloway, Ian Somerhalder, Maggie Grace, Harold Perrineau, Malcolm David Kelley, Terry O'Quinn, Naveen Andrews, Emilie de Ravin, Yunjin Kim, Daniel Dae Kim, and Dominic Monaghan.