2011: 'Law & Order: LA' Ends on NBC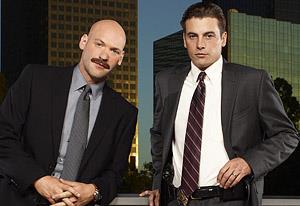 This day in 2011 marked the final telecast of Law & Order: LA.
The West Coast-based police procedural/legal drama, originally called Law & Order: Los Angeles, had a short and rocky run on NBC. Several of the original cast members, including star Skeet Ulrich, were written off the show early in the show's production. Other cast members included Corey Stoll, Alfred Molina, Rachel Ticotin and Terrence Howard.
The series, which ran one season, was the only show in Dick Wolf's Law & Order franchise to be set outside New York City.