2018's Best Celebrity Fashion Trends From Jennifer Lopez, Gigi Hadid and More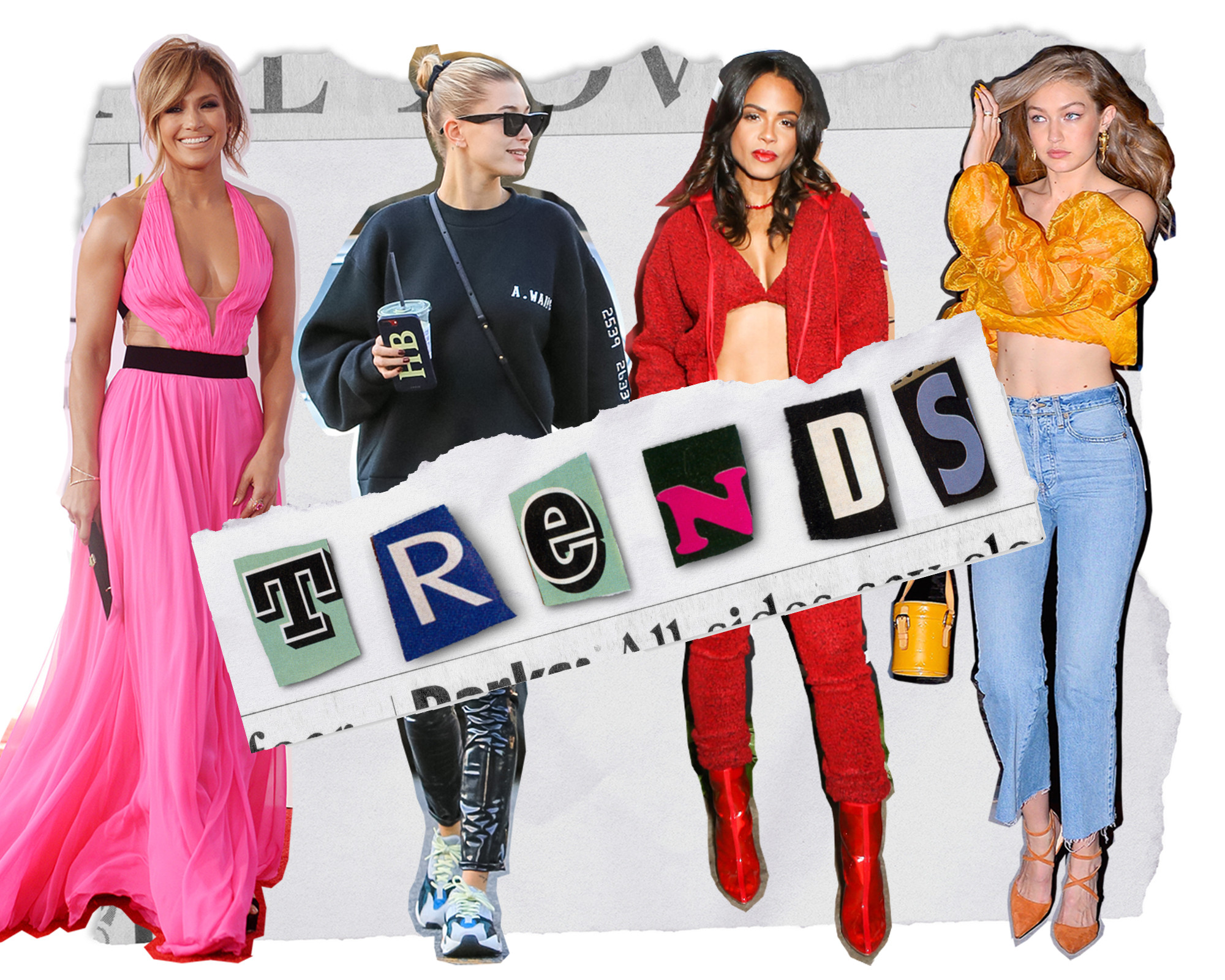 Getty Images/Shutterstock
We're ending the year by taking a look back at all of the fashion trends that turned heads during 2018—get excited.
There were a lot. With the popularity of influencers, the speed to which trends come in and out of style is at an all-time high. For celebrities, it may be a lot to keep up with. For us, it's a spectator sport that has the fashion obsessed on the edge of their seats.
Of course, some celebrities have no problem keeping up with the ever-moving tide of fashion trends. In fact, they're the ones setting the pace. Bella Hadid, Gigi Hadid, Kendall Jenner, Tracee Ellis Ross, Kim Kardashian, Rihanna—all of which launched fashion collaborations this year—and more are consistently choosing new and trendy looks.
Take a look below at the most memorable trends of the year!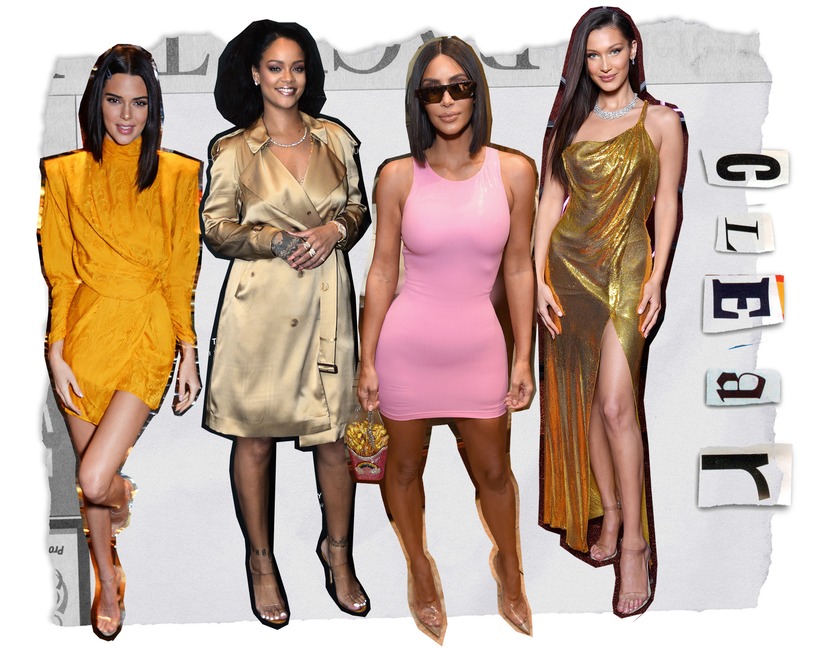 Getty Images/Shutterstock
The Best Shoe Trend: Clear Heels
Nude sandals are so 2017. This year, clear heels made by the likes of Ritch Erani, Jessica Smalls and more, made their way to Hollywood, becoming a must-have wardrobe staple. Considering that celebrities like Kim Kardashian, Rihanna, Bella Hadid and Kendall Jenner wear jaw-dropping designer looks, having a pair of transparent heels makes styling so easy.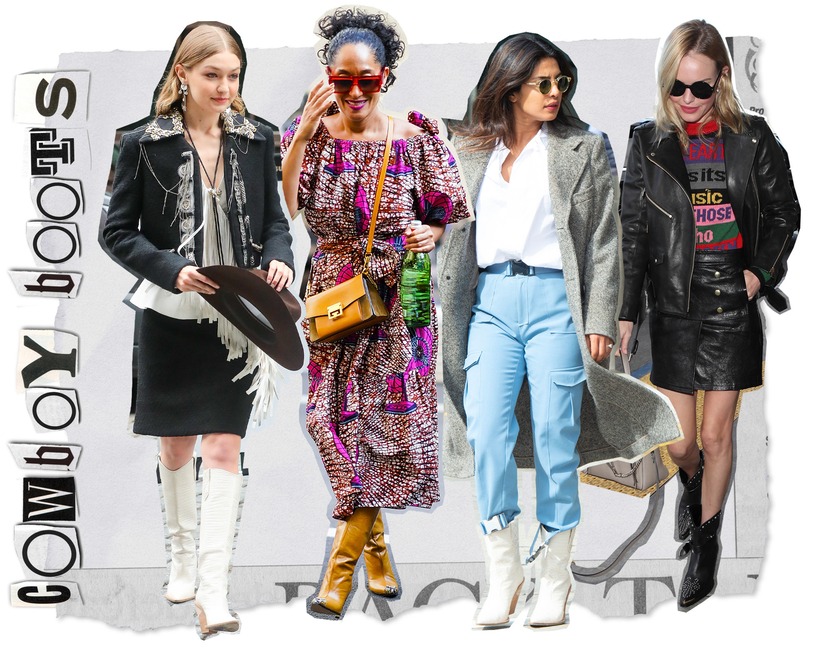 Getty Images/Shutterstock
The Best Boots Trend: Cowboy Boots
Cowboy boots are a budding trend. If you're an avid fan of Stagecoach or country music, you probably have a pair in your closet. Good news: These classic shoes are slowly but surely making their way to the red carpet. This year, however, celebs were subtly swapping out their ankle boots for killer pairs of cowboy boots (See: the celeb-loved Fendi high heel boots). This will be a trend to watch come 2019.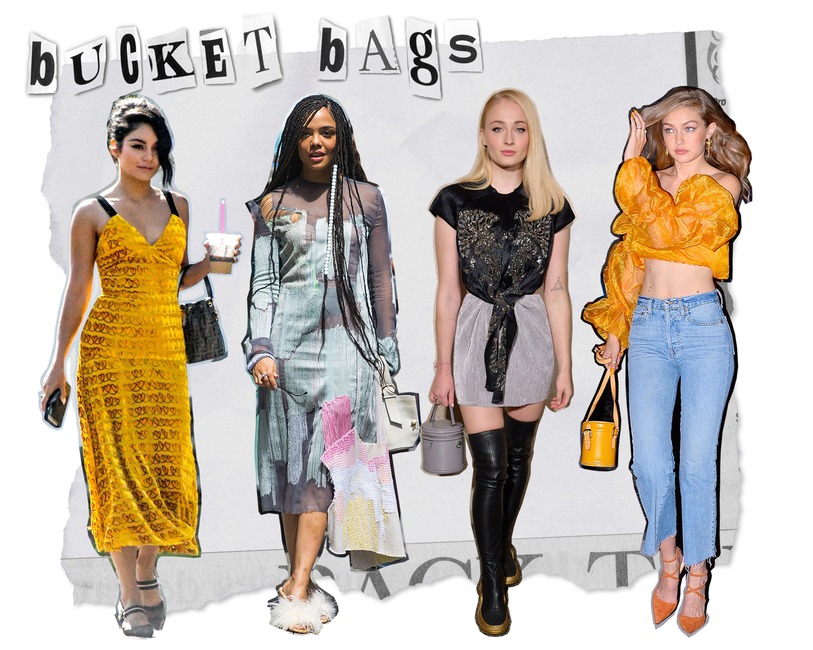 Getty Images/Shutterstock
The Best Purse Trend: The Mini Bucket Bag
So cute, functional and trendy—mini purses, which are loved by celebs like Vanessa Hudgens, Sophie Turner, Gigi Hadid and Tessa Thomspon, made an impact on 2018 wardrobes, despite their small size.
Getty Images/Shutterstock
The Best Fabric Trend: PVC
This celeb trend is sexy and cool. Reserved for celebs with daring style like Teyana Taylor, Hailey Baldwin and Sophia Richie, this trend includes a texture that attracts a lot of attention. It can be styled a number ways, and while many opted for pants, we've seen trench coats, skirts and other garments with PVC fabric.
Getty Images/Shutterstock
The Best Color Trend: Neon
Neon colors are making stars shine like never before. The bright and bold garments are very hard to miss, which make them a promising choice for the red carpet. Plus, against the warm skin tones of Jennifer Lopez, Victoria Justice and Regina King, the neon hues pop and make us take a second look at their garments. This bold hue has major payoffs.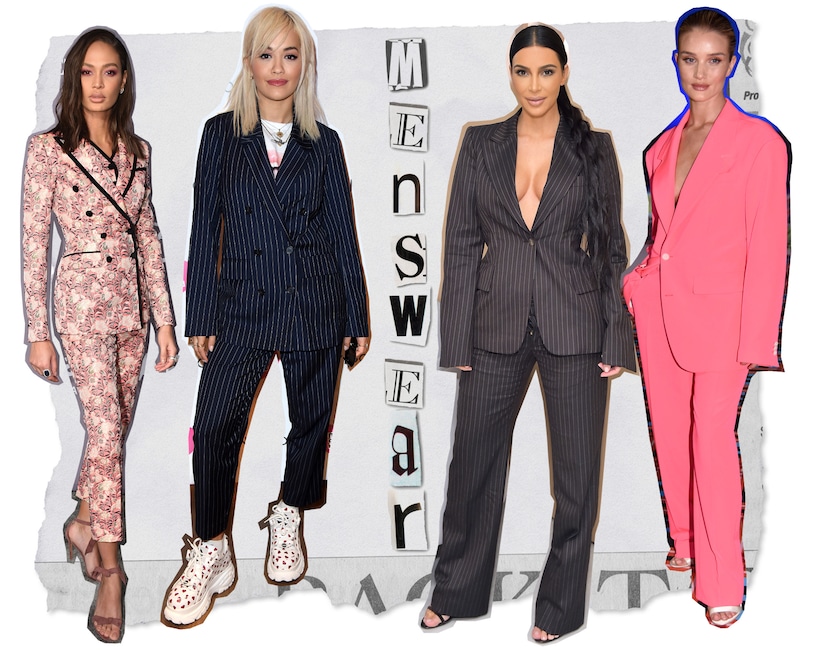 Getty Images/Shutterstock
The Best Red Carpet Trend: The Power Suit
After Blake Lively's A Simple Favor press tour wardrobe that revealed mind-blowing suiting, it was clear that menswear-inspired suiting was a clear frontrunner for the best celeb trends. This trend somewhat blends gender lines, resulting in very epic looks on and off of the red carpet that look powerful. With a feminine touch, like opting out of a shirt (See: Kim Kardashian) or choosing a pink or floral design like Rosie Huntington-Whiteley and Joan Smalls, this trend is redefining who wears suits.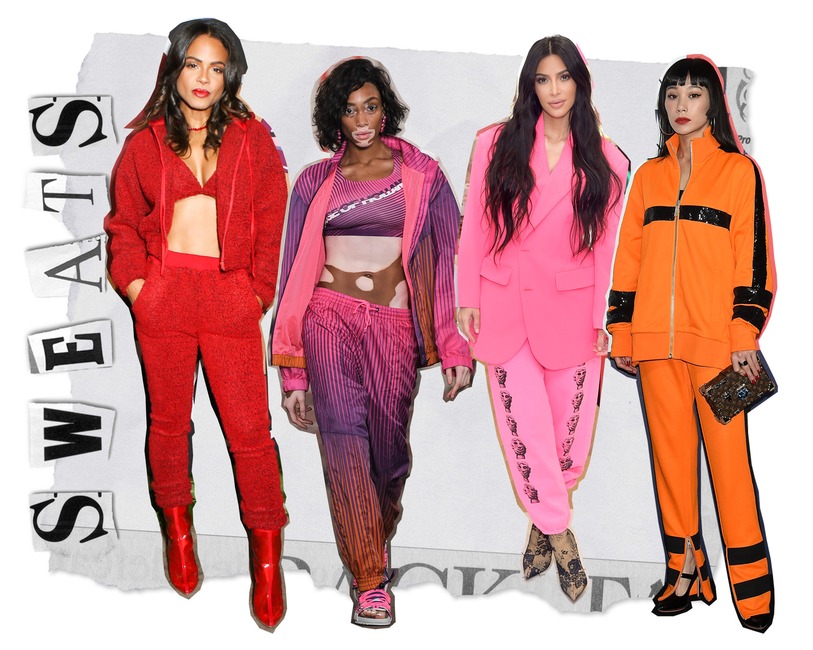 Getty Images/Shutterstock
The Best Streetwear Trend: Elevated Sweatpants
Lazy fashionistas are crazy in love with this trend. Remember when sweatpants used to be for at-home Netflixing and grocery store runs? In 2018, you can wear sweatpants anywhere, including a Hollywood A-list event. Take a note from Christina Milian and Kim Kardashian's fashion book and pair your look with heels for a look that's equally chic and comfortable.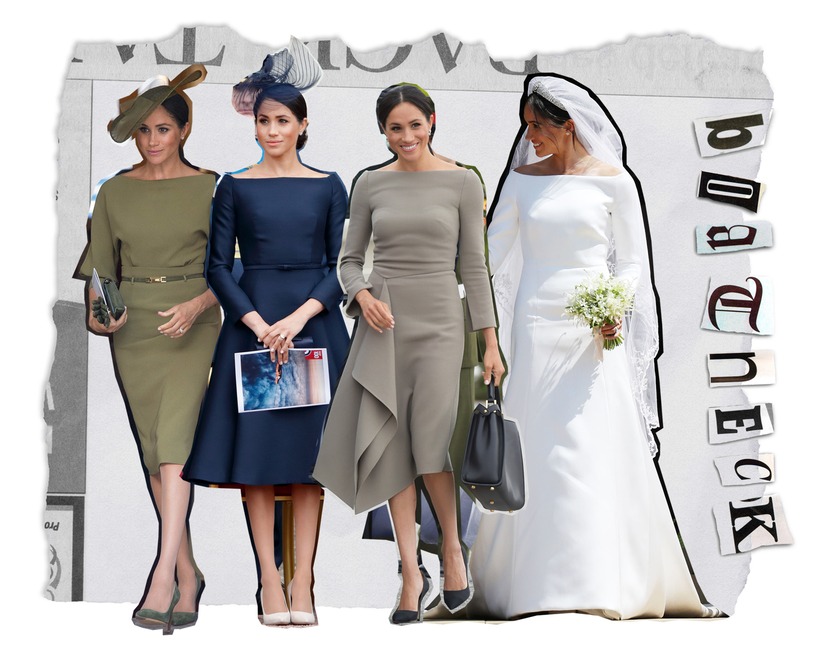 Getty Images/Shutterstock
The Best Royals Trend: The Boatneck Neckline
We can't end our best of 2018 post without a trend that Meghan Markle is making happen. The pregnant royal has been spotted a number of times, including her wedding day, with the neckline of the year: the boatneck.