6 Swimsuits That Made Celebs Look Hot This Winter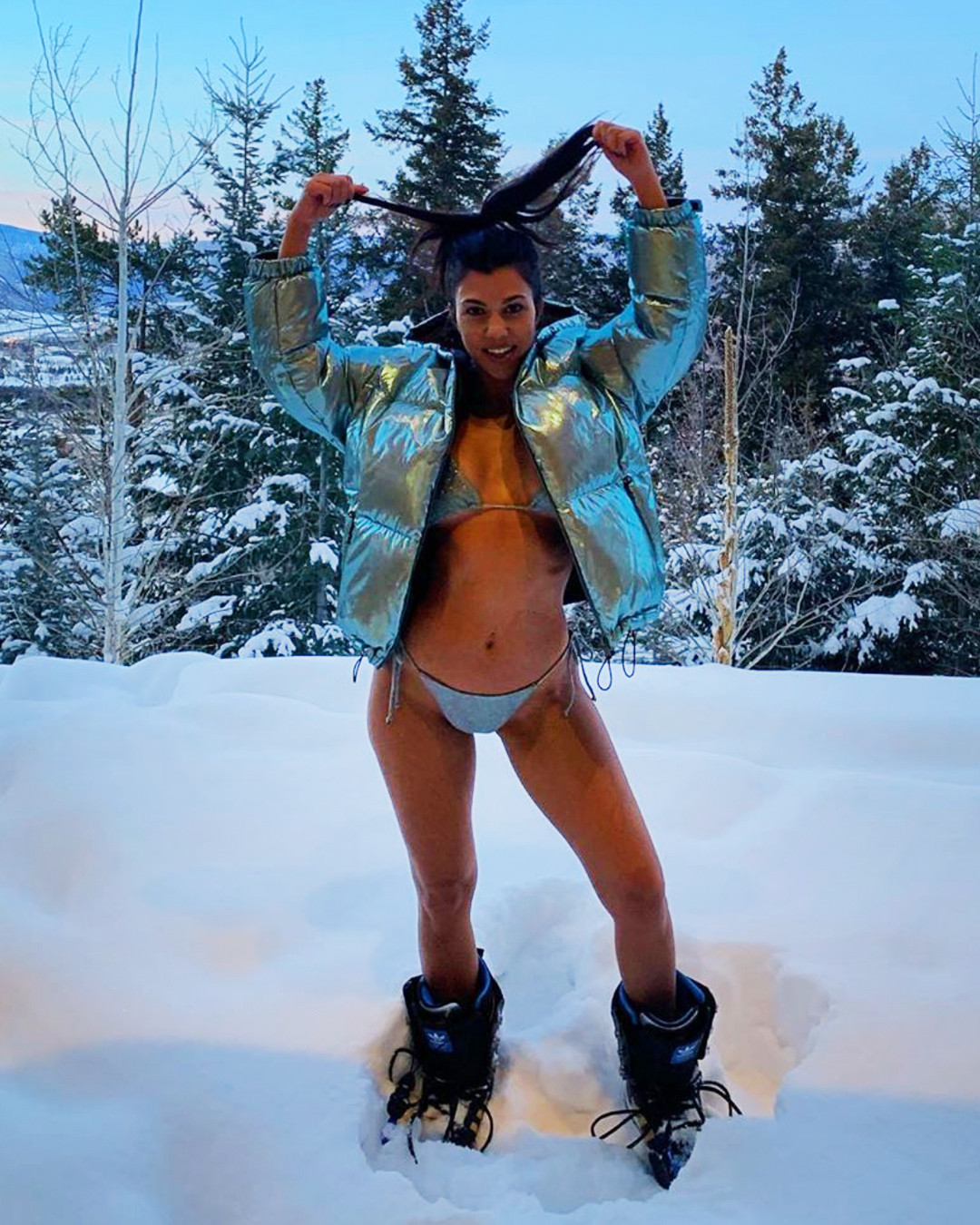 Instagram
It was a hot and steamy holiday season thanks to celebrities.
While some celebs like Kourtney Kardashian, Alison Brie and Kendall Jenner took to the snow and warmed up in hot tubs, Olivia Culpo, Karreuche Tran and Alessandra Ambrosio selected holiday getaways in tropical climates, bringing their best swimwear with them. Although it was winter, our Instagram feed said otherwise with bikini shots popping up everyday.
Even if you were struggling to stay warm over the break, a bikini-filled social feed is awesome for two reasons. First, we get to see all of the swimwear trends ahead of our own vacations and music festival season. And two, most swimwear is currently on sale, which makes being on trend a lot easier.
We've compiled all of the best shots and swimwear, so shopping is easy. You can either buy the celeb's exact look or find a swimsuit in a similar style. Based on celeb looks below, it's clear that leopard print, one-piece swimsuits with cutouts and metallic bikinis will be at the forefront in 2019.
Check out the best swimwear below!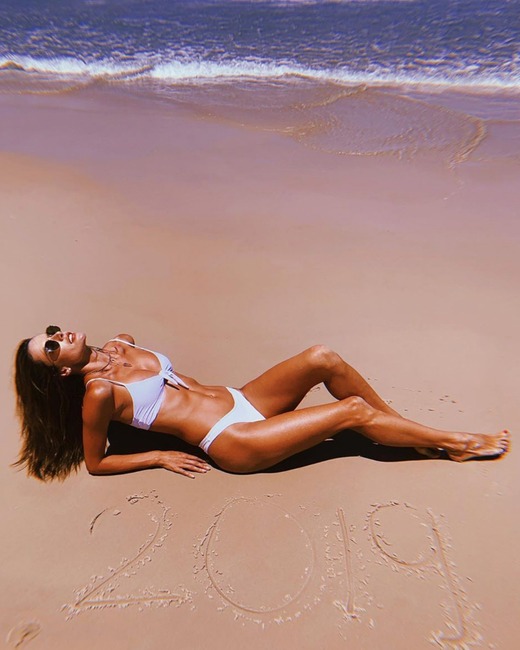 Instagram
Alessandra Ambrosio
The model starts 2019 off right with a lilac bikini top and white bottoms on the beach of Santa Catarina Island. Take note: Mixing the hues of your tops and bottoms makes packing easier and a great Instagram post.
BUY ALESSANDRA'S BIKINI: L*Space Flashback Bikini Top and Whiplash Bottoms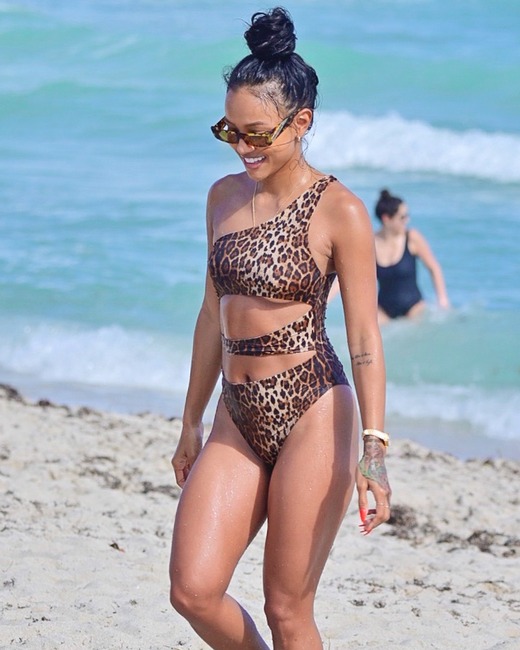 Skyler2018 / BACKGRID
Karrueche Tran
The star is fierce on vacation, wearing a leopard print one-piece swimsuit with cutouts.
BUY KARRUECHE'S SWIMSUIT: Meshki Freya Reversible One Shoulder Suit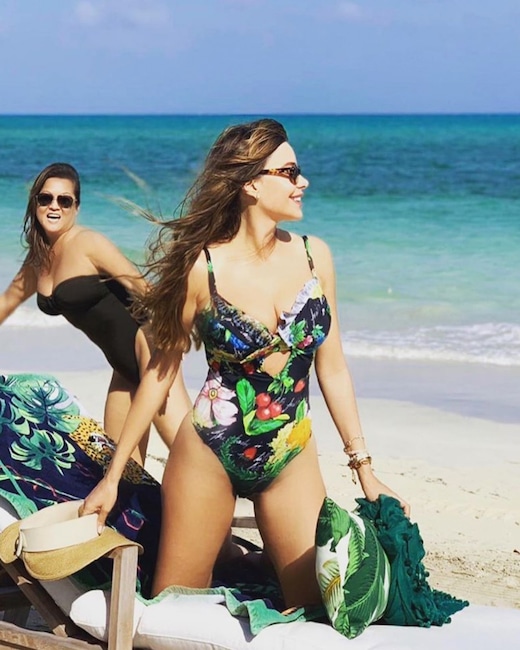 Instagram
Sofia Vergara
The Modern Family actress is a tropical beauty in a one-piece with a ruffled neckline and floral print.
BUY SOFIA'S SWIMSUIT: CAMILLA Call Me Carmen Frill Tab One-Piece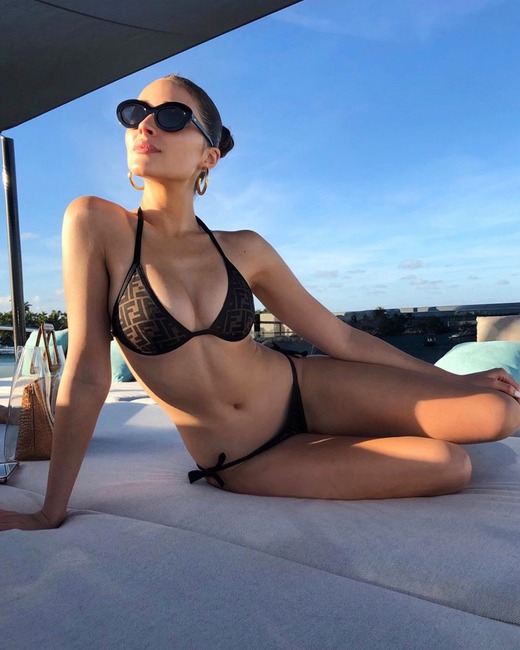 Instagram
Olivia Culpo
The influencer is living lavishly in designer swimwear on her tropical girls trip.
BUY OLIVIA'S BIKINI: Fendi Black Lycra Bikini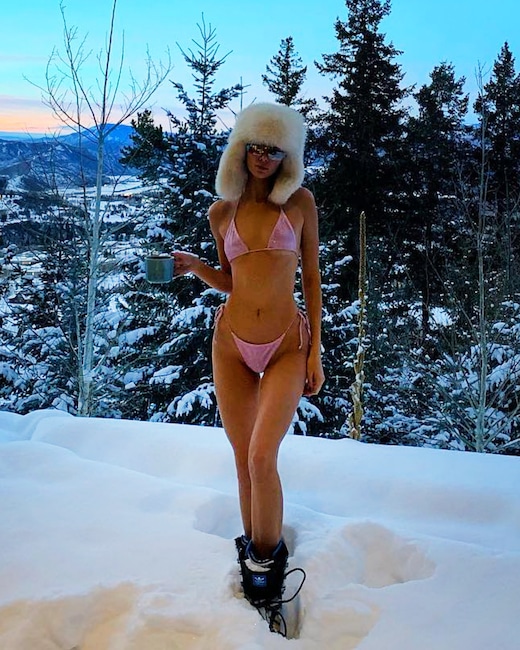 Instagram
Kendall Jenner
The model is a winter dream in a sparkling pink bikini, fur hat and snow boots in Aspen.
BUY KENDALL'S BIKINI: Meshki Amalia Suit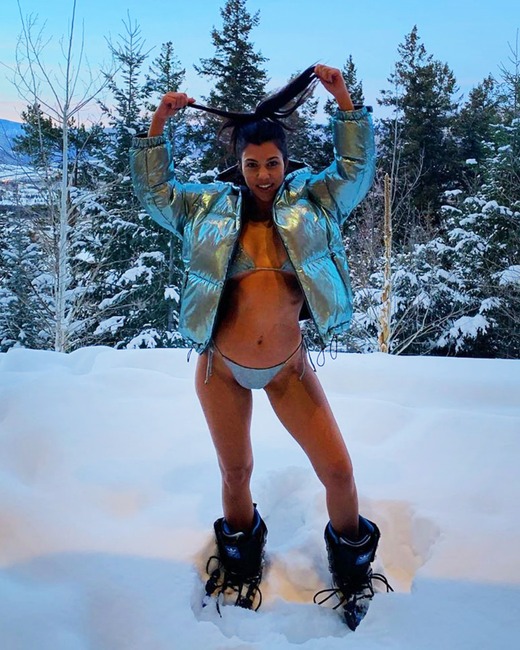 Instagram
Kourtney Kardashian
Kourtney followed suit in the same swimsuit, but added a metallic puffer coat to make the style her own.
BUY KOURTNEY'S BIKINI: Meshki Amalia Suit