A Day in the Life: How Jourdan Dunn Gets Ready for Fashion Week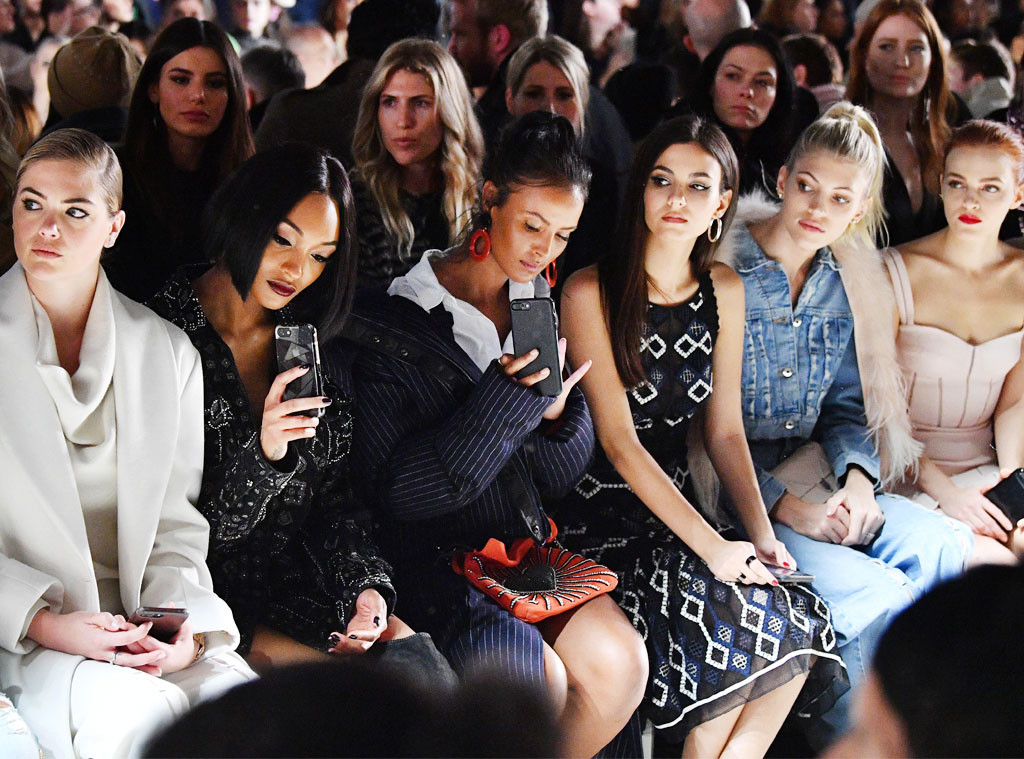 Dia Dipasupil/Getty Images
What's it really like for supermodels at New York Fashion Week?
Think: hours of glam, fittings, outfit changes and photo ops with the likes of Kate Upton, Maya Jama and Victoria Justice. Basically, it's as fabulous as you can imagine. Is this world so far from your reality you can't picture it? Let supermodel Jourdan Dunn take you there.
The Maybelline Global Spokesmodel captured her day before attending one of the most highly anticipated shows of the season, Jonathan Simkhai. The British beauty shared the makeup products she's loving right now, the racks of clothes and shoes that don't quite make the cut but deserve attention nevertheless, and that it really does take a village to get NYFW-ready. Forget being a fly on the wall—here's an inside perspective of the exclusive world of the high-fashion elite.
Keep scrolling to see what a day in the life of a supermodel at fashion week looks like.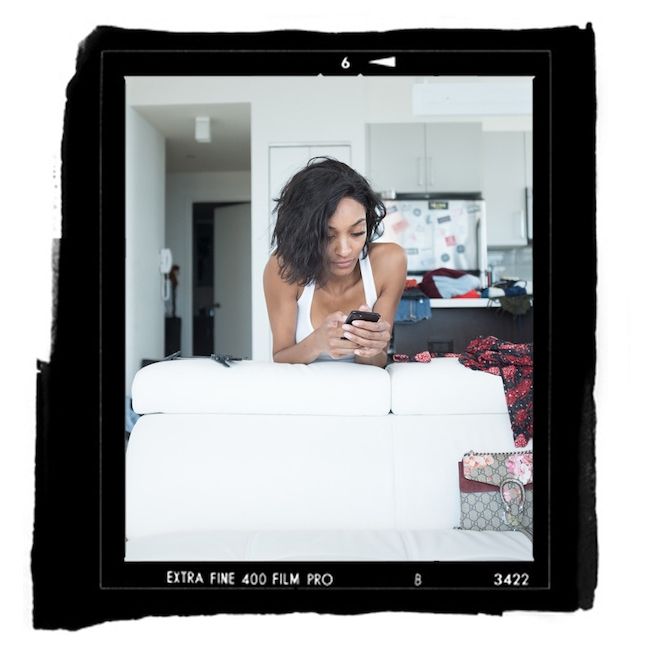 Courtesy Jourdan Dunn
Pre-Glam
"Catching up on my emails before we start glam."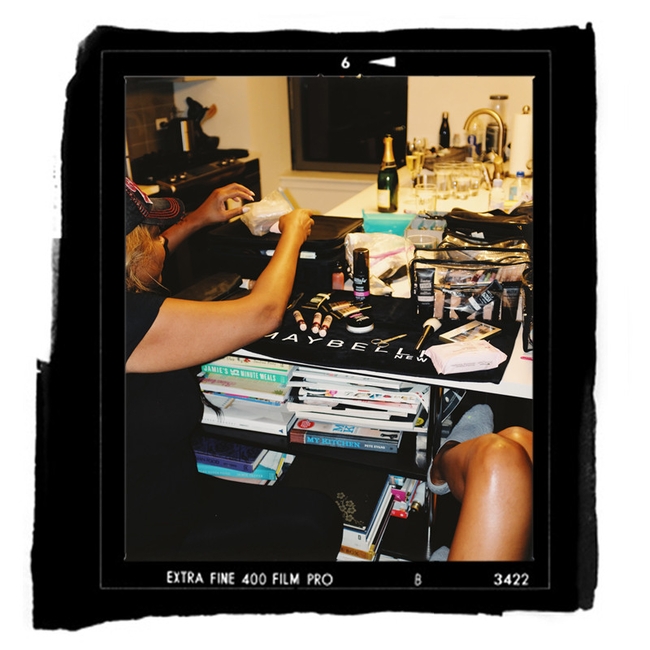 Courtesy Jourdan Dunn
The Setup
"Organizing the makeup before we sit down and begin!"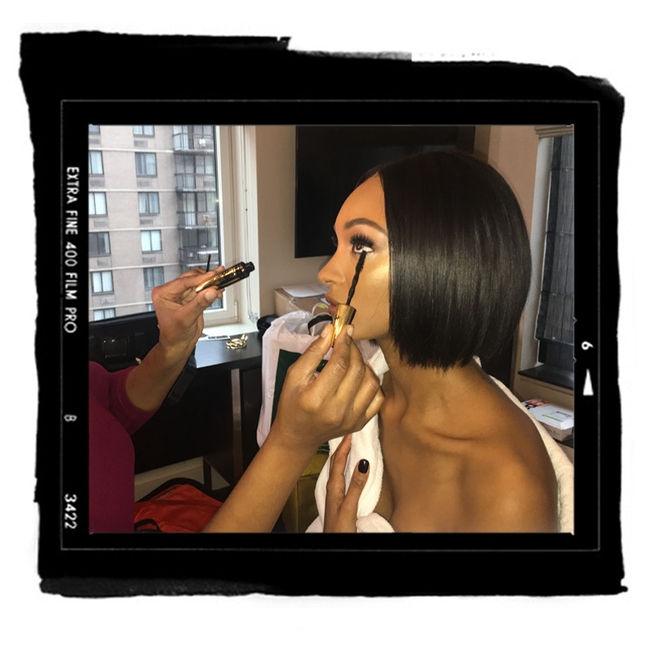 Courtesy Jourdan Dunn
Final Touch
"I love a long lash and so does Renee, my makeup artist. My favorite is Volum' Express The Colossal Big Shot Waterproof Mascara. Always the last step to my makeup application!"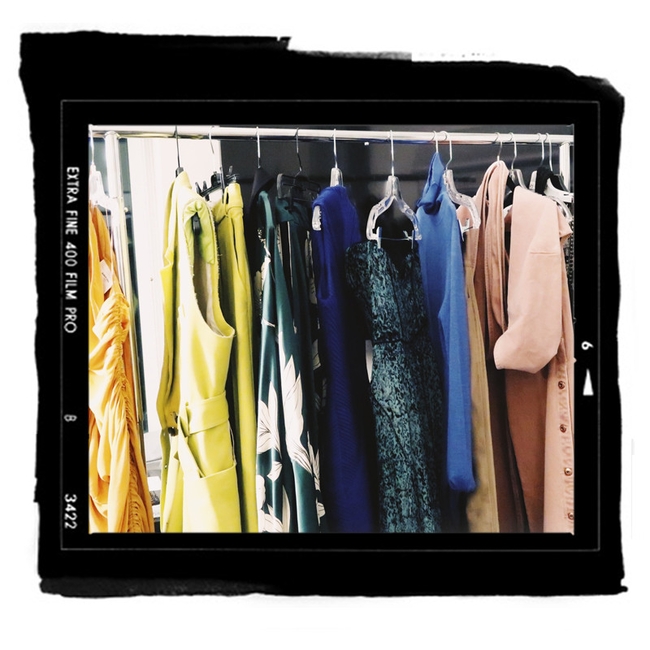 Courtesy Jourdan Dunn
Racked
"Have to be organized during fashion week. Rack of clothes for the week of activities!"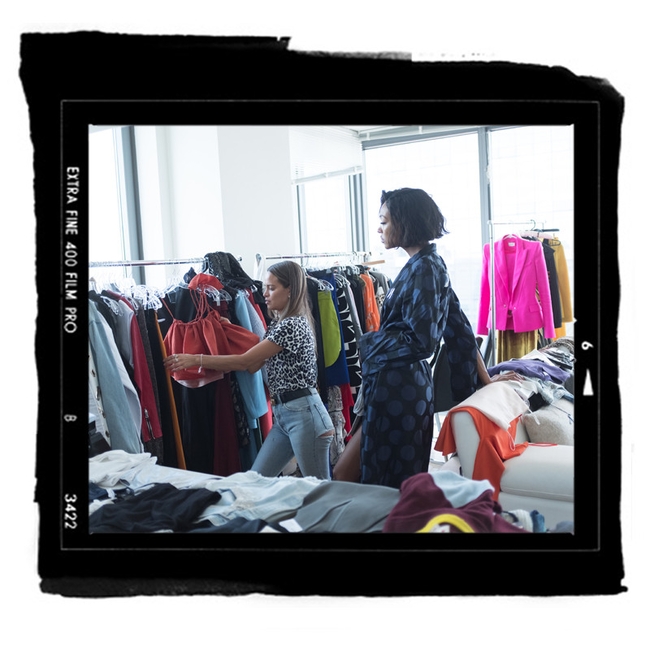 Courtesy Jourdan Dunn
Options
"Working with my stylist, Sophie, going through the different options before we narrow down the final looks."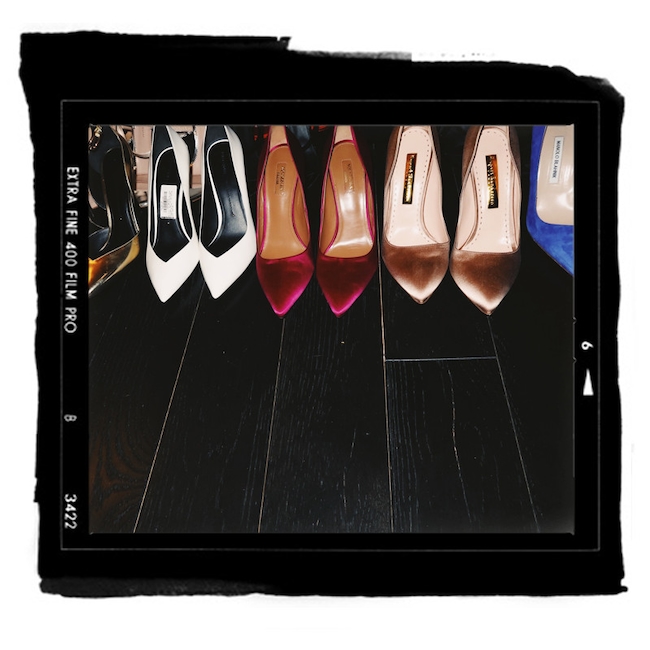 Courtesy Jourdan Dunn
Shoe Porn
"Equally important is finding comfortable shoes! Here are some of the final selects."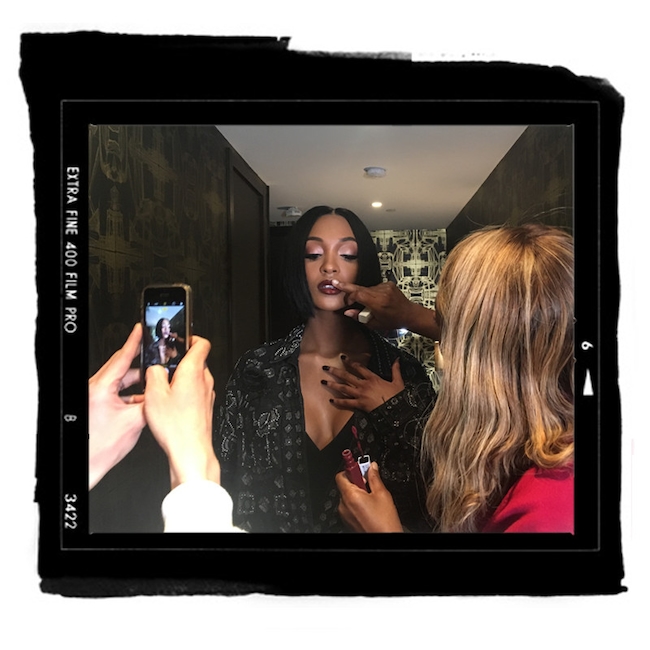 Courtesy Jourdan Dunn
Almost There
"Final touch-ups. Love the Super Stay Matte Ink because it stays on all night, and I don't have to worry about re-applying."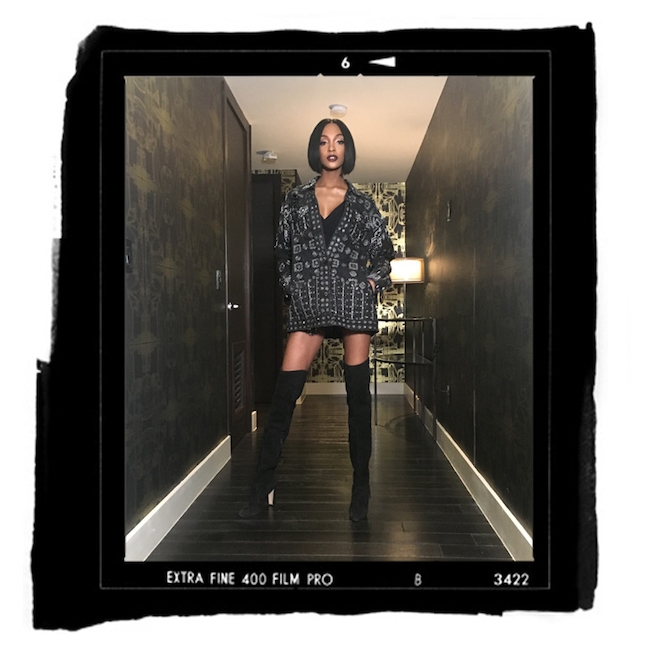 Courtesy Jourdan Dunn
Voila
"One quick shot of the final look before we head out to the show at Spring Studios."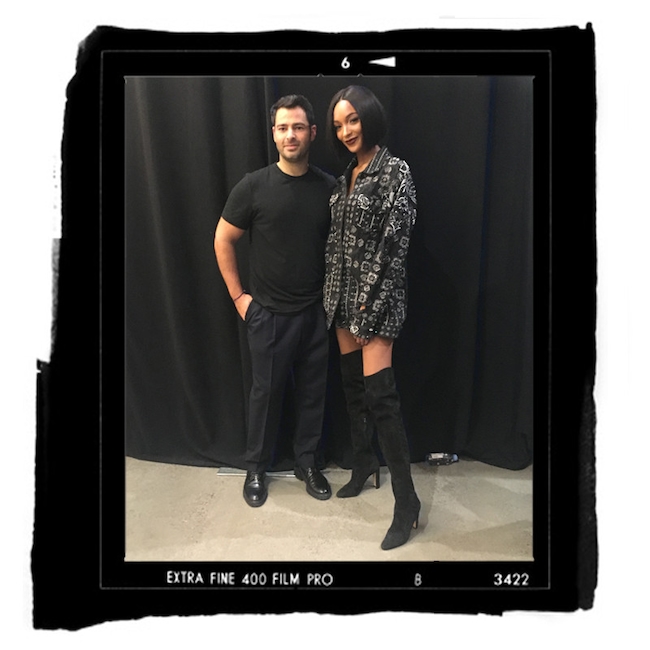 Courtesy Jourdan Dunn
Congrats!
"Jonathan [Simkhai] and I after his show backstage! He was so relieved that it was all over. I'm sure he was up all night preparing for the show, which turned out beautifully!"
Stay tuned all week for more updates, celebrity looks and how-tos from NYFW!