A-to-Z Guide to the Best Black Friday Sales of 2016–ASOS, H&M, Macy's & More!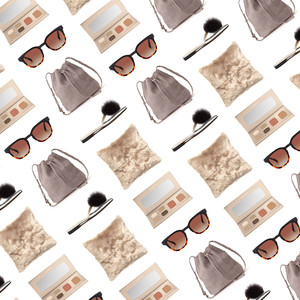 Credit cards, at the ready!
Black Friday is this Friday folks, and holiday shoppers are already gearing up to overfill their shopping appetites (after their actual appetites on Thanksgiving, of course). This year, the doors are opening earlier, the deals are even more insane than ever and the sales are lasting longer.
But before you head out to take on the Black Friday masses, check out our A-to-Z list of all the best sales at your favorite stores.
Happy shopping!
Adore Me
Sign up to this lingerie membership site and get your first sexy set for only $ 19.95. Don't just stop there—expect buy-one-get-one-free deals and up to $ 40 off select items.
Adornmonde
Get 25 percent off orders of $ 120 or more and 30 percent off order of $ 130 or more.
AG Jeans
Starting November 23, get 30 percent off side wide and in stores with code "AGTHIRTY"—win!
Aldo
On Thanksgiving, get half off already-reduced styles. Then get 20 percent off full-price specials beginning on Thanksgiving and running through Black Friday night.
Amber Sceats
Get 30 percent off site wide with promo code "BLACKFRIDAY"—because your jewelry box is in need of a seasonal upgrade.
APL
Score a complimentary Run Everything' T-shirt (for men) or Tank (for women) with purchase of any pair of shoes while supplies last + 10 percent off purchase. 
Aritzia
Prepare to begin the retail madness early this year, because Aritzia is offering 50 percent off select fall and winter styles.
ASOS
Shoppers will receive up to 50 percent discount off on "cold-weather wins," so basically our wardrobe for the next four months.
ASTARS
Here's 40 percent off for the taking. 
Barneys Warehouse
Starting now, take an extra 40 percent off select styles (on top of already discounted prices!). That's a whole lot of savings.
BaubleBar
Need to cross off a few jewelry items off your list? Online shoppers can nab 30 percent off holiday collection and gift sets with promo code "HOLIDAY30."
Bebe
You'll get up to 50 percent discounts on select styles.
Best Buy
TVs, computers, laptops and electronics galore are massively marked down—you've got to see for yourself! Start shopping Thursday online for all the best Black Fridays deals plus additional doorbuster prizes, or head to the store at 5 p.m. Thursday (and again on Friday at 8 a.m. when doors open.
Birchbox
Your favorite beauty subscription program has a deal for you. Starting on Thanksgiving, ACES members will get 20% off with code "20FORACES"; subscribers get 15 percent off with code "15FORSUBS" and non-subscribers get 10% off with code "10FORALL."
Black Orchid
Get 30 off the entire site.
Bloomingdale's
It's a big store, people, and there are load of deals to be had! Take note of a few of the Black Friday promotions. Get $ 25 off almost every $ 200 you spend. Save 30 percent on designer handbags. Don't forget free shipping and free returns for everyone! Check the site for more deals.
Cotton On
Get 40 percent off site wide full-priced items from Tuesday, November 22 through to November 26.
Chinese Laundry
Get 25 percent off site wide with promo code "FRIDAY25" and 30 percent off the rest of Thanksgiving weekend with promo code "BIGWEEKEND."
Current/Elliot
Get 25 percent off the celeb-loved denim brand with 25 percent off purchases with code "THANKS."
Dear Frances
You know those ankle boots Kendall Jenner and Gigi Hadid always wear? Yeah, that's this brand. Get 25 percent off all shoes with code "BLACKFRIDAY."
Dr. Scholl's Shoes
Get 20 percent off site wide with promo code "DRS20FS"—because you need comfortable shoes to do more shopping—duh.
Drifter
You're looking at 30 percent off the entire site.
Fashionable
Get 20 percent off site-wide, plus free shipping with code Holiday on Black Friday through Cyber Monday.
For Love & Lemons
From Black Friday to Cyber Monday, get 20 percent off those pretty, little lace dresses (and more!) with site code "Ouioui."
Frances Valentine
Score 30 percent off all items site wide, including—yes, you guessed it—sale items up until November 29.
Fresh
You got to spend some to get some. With $ 65 purchase, shoppers will receive one Soy Face Cleanser (travel size). With a $ 80 purchase, you'll receive one Soy Face Cleanser (travel size) and a Black Tea Firming Serum (deluxe sample). And with a $ 65 purchase, guests receive one Soy Face Cleanser (travel size), one Black Tea Firming Serum (deluxe sample) and a Lotus Youth Preserve Face Cream.
Guess
The mall brand is offering up to 50 percent off its entire site from Wednesday through Cyber Monday.
H2O+ Beauty
Receive 40 percent off the entire H2O+ Beauty site and also receive a gift with purchase (it's a surprise!) from Black Friday to Cyber Monday, with promo code "GOBBLEUP."
H&M
Why wait until Friday? You can get up to 60 percent off goods right now, plus you'll get free shipping on all (yes, we said all!) orders with code 0319. Should you want to wait until Black Friday or Cyber Monday, H&M will feature an all-black Black Friday collection—with winter duds starting at a measly $ 4.99.
Hudson Jeans
Get 30 percent off select styles. Spend $ 300 and save an extra 10 percent! Get these savings but only with promo code "TGIF."
Henri Bendel
Get 30 percent off everything, plus a free cosmetic bag with $ 100 purchase until 10 a.m. After 10 a.m., score 25 percent off a $ 150 purchase, 30 percent off a $ 250 purchase and a free backpack with any $ 200 purchase.
J. Crew
Get 30-40 percent off select full-price items and an extra 30 percent off sale styles, using code "FESTIVE," in-stores and online.
Joe's
No we're not talking about your morning coffee. Shop for your master denim collection while getting 25 percent off everything with the code "Thanks25" through Sunday.
Joie
From Wednesday through to Cyber Monday, get 25 percent off with promo code "THANKS."
Keds
Get 30 percent off all full-priced styles and (because 30 percent off is not enough) an extra 10 percent off sale styles.
Kohl's
These doorbuster deals are huge and have already started now. Yes, you can scoop up jewelry for as low as $ 14.99 and select watches for up to 50 percent off.
Lily Ashwell
Score 25 percent off in-store (if you live or happen to be around Venice, CA, that is) or online from this cute LA boutique.
Mackage
Score up to 40 percent off women's and men's outerwear and accessories.
Macy's
Does any department store take Black Friday deals more seriously than Macy's? This year, shoppers will have access to deals in pretty much every section of the store, but we know you'll get discounts on select cashmere pieces, 75 percent off packable outerwear and more!
Michael Lauren
You know all those distressed, hole-y shirts the celebs wear? It's courtesy of this brand, and on Black Friday, with code "BLACK25," you can score duds for 25 percent off.
Milly
Between November 23 to 28, spend $ 250 and get $ 50 off with code "MILLYMONEY50"; spend $ 400 and get $ 100 off with code "MILLYMONEY100"; and spend $ 650 and get $ 200 off with code "MILLYMONEY200."
ModCloth
Get excited—get fall footwear under $ 50, fall separates under $ 55, dresses under $ 60 and intimates under $ 35!
Nasty Gal
Back to black! Nasty Gal shoppers can score 30 percent discounts on select black styles as seen on models!
Nordstrom
Starting Friday, Nordstrom customers will be privy to 20 percent off all clearance items. Plus, there's a whole scope of deals store-wide you can check out here!
Ole Henriksen
From Tuesday until Cyber Monday, for every $ 50 purchase, you'll get a free surprise gift bag (valued at $ 100!) loaded with your skincare favorites. Just use code "100GIFTBAG" at checkout.
Puma
Score an extra 30 percent off your purchase with promo code "BLACKFRIDAY16."
Rails
You know every celeb's favorite plaid shirt? It's courtesy of this brand. On Black Friday, get 30 percent off site wide.
Reef
Get free 2-day shipping with promo code "FREE2DAY"—hey, post and packaging fees add up.
Rebecca Taylor
From November 22 until the 28th, get 25 percent on all purchases (except for La Vie Rebecca Taylor) with promo code "CELEBRATE"—because, well, it's time to party.
Revolve
Prepare for a massive onset of buyers enthusiasm. Get major discounts off on new markdowns when you shop Revolve on Black Friday!
Sigma Beauty
On Thanksgiving and Black Friday, get 25 percent off and free worldwide (yes, even if you live in Timbuktu!) shipping on your next set of makeup brushes.
Serenity
Scoop up 20 percent off contemporary costume jewelry (Chrissy Teigen and Jessica Alba are fans) with code "Cyber2016."
Solid & Striped
Every Hollywood It Girl's swim collection is now up for grabs. Use the code "BLACKFRIDAY" to save 30 percent off swimsuits.
Stone Cold Fox
Get 40 percent off the entire site (excluding holiday items) with promo code "GiveThanks."
Sunday Somewhere
Get 50 percent off the sunnies brand (worn by stars like Rihanna, Margot Robbie, Kate Hudson and Anne Hathaway)!
Target
You may already be shopping the their 10 Days of Deals, but on Black Friday, shoppers can expect 30 percent and more of select apparel, accessories and shoes for all.
Ted Baker London
From Thursday to Cyber Monday, get up to 50 percent off at Ted Baker London stores and online.
The BrowGal
Get 25 percent off goods from celebrity brow expert Tonya Crooks (you've seen her work on Megan Fox, Eva Mendes, Britney Spears and Julia Roberts), with code "holidaybrows."
The Dreslyn
From November 22 to 27, spend up to $ 500 and get 25 percent off your order. Or spend over $ 500 and get 30 percent off your order. Of course, you'll have to use promo code "GOBIG" to get this discount.
The Outnet
From now until November 29, the e-tailer will be holding its annual November Clearance Sale, with discounts up to 85 percent off. Yes, we were in shock too! Better hurry, though—it looks like the best steals are already gone.
Ullu
Get 30 percent off these leather goods with promo code "TURKEYDAY30."
Ulta
There's so many deals available at the mega beauty store, but we're only listing our favorites here: A BareMinerals 3-piece kits for $ 10 (a $ 37-$ 39 value)? Yes, please. Big Sexy Hair Spray & Play and Root Pump Plus for $ 8.99 (a $ 17.95 value)? Done! The Ulta Beauty Collection Joyful Beauty 72-piece Collection for $ 14.99 (a $ 200 value)? We may have just had a stroke.
Wildfox
Score an extra 30 percent off markdowns, plus 30 percent off all sunglasses with code "helloholidays"—yes, happy holidays, indeed!
Whimsy & Row
Starting Tuesday, you can get 20 percent off site wide with promo code "THANKYOU." On good ol' Black Friday, though, get 30 percent off site wide! Good things come to those who wait, after all.
Yes To
Customers can take advantage of the BOGO (Buy One Get One Free) deal at any Rite Aid, from November 23-26. That means double up on Yes To Cucumbers Hypoallergenic Facial Wipes, Yes To Tomatoes Blemish Clearing Facial Wipes, Yes To Coconut Cleansing Facial Wipes, Yes To Grapefruit Brightening Facial Wipes and Yes To Blueberries Cleansing Facial Wipes. You can never have too many wipes…