Ariana Grande Is Named the Face of Givenchy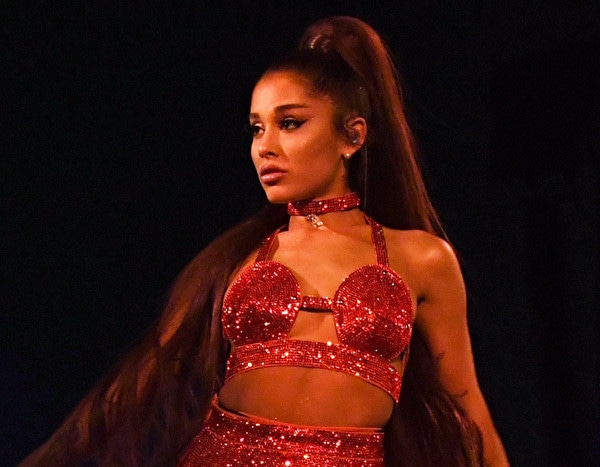 Ariana Grande is a songstress, a Grammy winner and now she's adding a new title to the list: the face of Givenchy.
"It is with great excitement that the House of Givenchy reveals its new face—a strong, independent woman of refreshing character and style: the multi-talented Ariana Grande," Givenchy announced in a statement on Friday. "A modern muse and the voice of a generation, Ariana has emerged as one of the most influential forces in pop culture today. A Grammy award-winning performer, songwriter and singer, she naturally embodies the spirit of the Givenchy woman with impertinence, generosity and a lightning wit—all cloaked in a touch of mystery."
Grande added in her own statement, "I am so proud to be the new face of Givenchy. It is a House I have forever admired and to now be part of that family is such an honor. I love this clothing and the confidence and joy it brings to the people wearing it. Not only is the clothing timeless and beautiful but I'm proud to work with a brand that makes people feel celebrated for who they are, and unapologetic about whatever they want to be."
The decades-old fashion house, currently with Artistic Director Clare Waight Keller at the helm, teased the big news this week. On Thursday, the brand shared a video of a black and white silhouette, unmistakably that of Grande's signature ponytail.
"GUESS WHO? THE NEW FACE OF #GIVENCHY, REVEALED TOMORROW," Givenchy's Twitter account hinted at the time.
Now, the news is officially out and Grande is singing. In a video shared in honor of the news, the songstress appears with her back to the camera as she riffs a cappella. The star has posted a handful of similar shots to her Instagram account, undeniably referencing the news.
Along with the announcement, it seems the brand has launched a new social media campaign in her honor with the hashtag #arivenchy, a combination of the two names. The star will appear in Givenchy's fall-winter 2019 campaign, to be unveiled in July.
In the past, the 25-year-old has appeared in campaigns for Reebok and MAC Cosmetics' Viva Glam.
Givenchy is a consistent celebrity favorite, perhaps most memorably with Duchess of Sussex Meghan Markle, who donned a custom creation by Keller for her May 2018 royal wedding to Prince Harry.
Needless to say, Grande will have no fashion tears left to cry because she now has Givenchy in her corner.