Barbie Is Getting a Major Fashion Award: The Many Times She Inspired Celebrities
Come on, Barbie, let's go to the CFDA Awards.
On Thursday, the Council of Fashion Designers of America announced the one and only Barbie will be honored with the Board of Directors' Tribute at its upcoming annual awards. The award comes at a fitting time as the iconic doll launched 60 years ago.
"Barbie has had such wide influence on American fashion and culture," Steven Kolb, President and CEO of the CFDA, said in a statement. "Her story personally resonates with so many CFDA members that the Board of Directors decided to honor her with the special tribute."
In fact, fellow 2019 CFDA honoree Bob Mackie, who is being celebrated with the Geoffrey Beene Lifetime Achievement Award this year, collaborated with Barbie on a collector doll in 1990. The famed figurine has taken on many different looks over the years, including as supermodels Ashley Grahamand Gigi Hadid.
"It is a tremendous honor for Barbie to be recognized by the CFDA Board of Directors for her contributions to American fashion. For the past six decades, Barbie has inspired and been inspired by fashion and creative communities," Richard Dickson, Mattel's President and Chief Operating Officer, said in a statement. "Barbie has had the great privilege of collaborating with some of the greatest designer of our time and this award is a moment to celebrate her lasting influence."
Indeed, the doll's influence continues to shine brightly in Hollywood, most recently with Kacey Musgraves imitating Barbie in Moschino to the 2019 Met Gala.
"I felt like I was in a doll factory, just being like painted up," she told E! News' Zuri Hall on the pink carpet. "But, it's been really fun."
Here are a few more fun times Barbie inspired our favorite stars: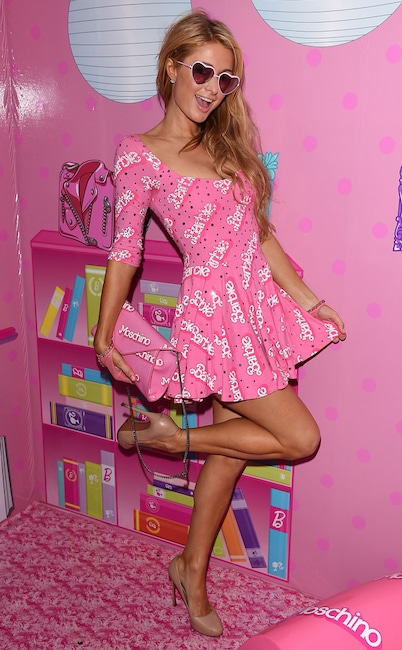 Venturelli/WireImage
Paris Hilton
The socialite has been known to sport bubblegum pink Barbie-esque looks throughout her years in the spotlight.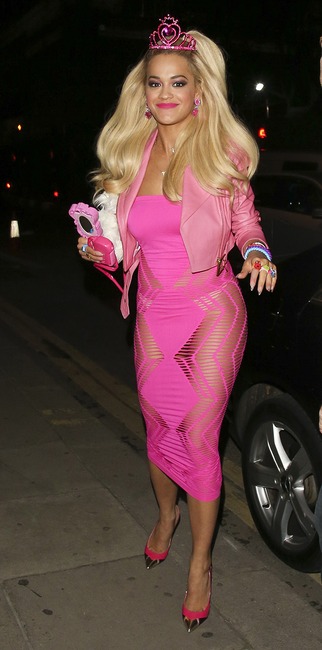 BACKGRID
Rita Ora
Back in 2014, the songstress committed to the Barbie look for Halloween.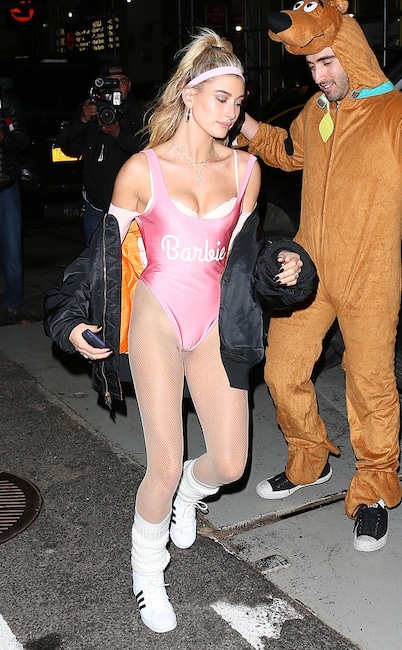 Felipe Ramales / Splash News
Hailey Bieber
For Halloween in 2016, the model transported a few decades back for her '80s Barbie look.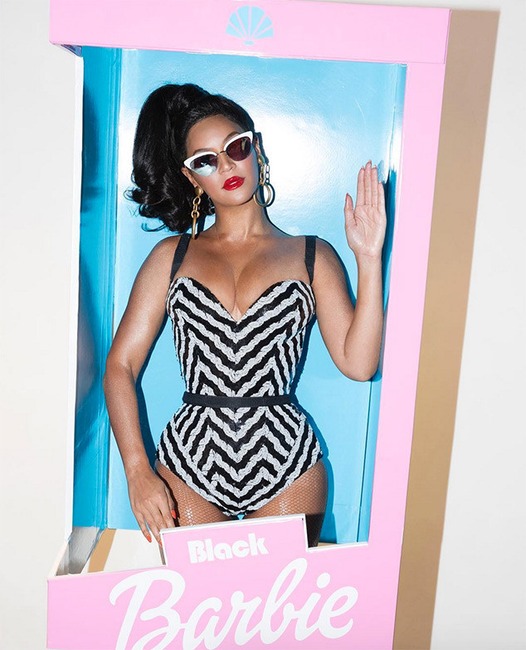 Instagram
Beyoncé
@gregswalesart
Kylie Jenner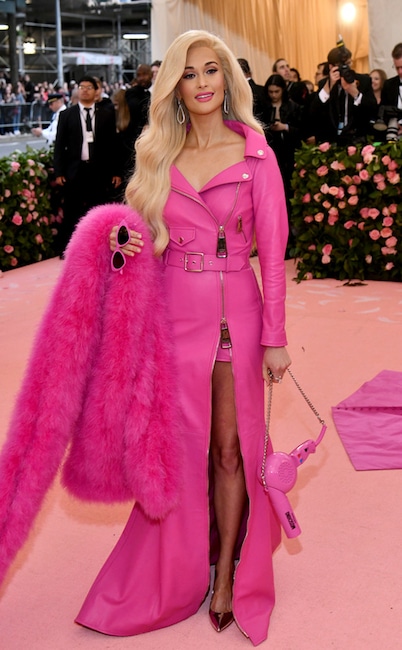 Charles Sykes/Invision/AP
Kacey Musgraves
Don't miss E! News every weeknight at 7, only on E!