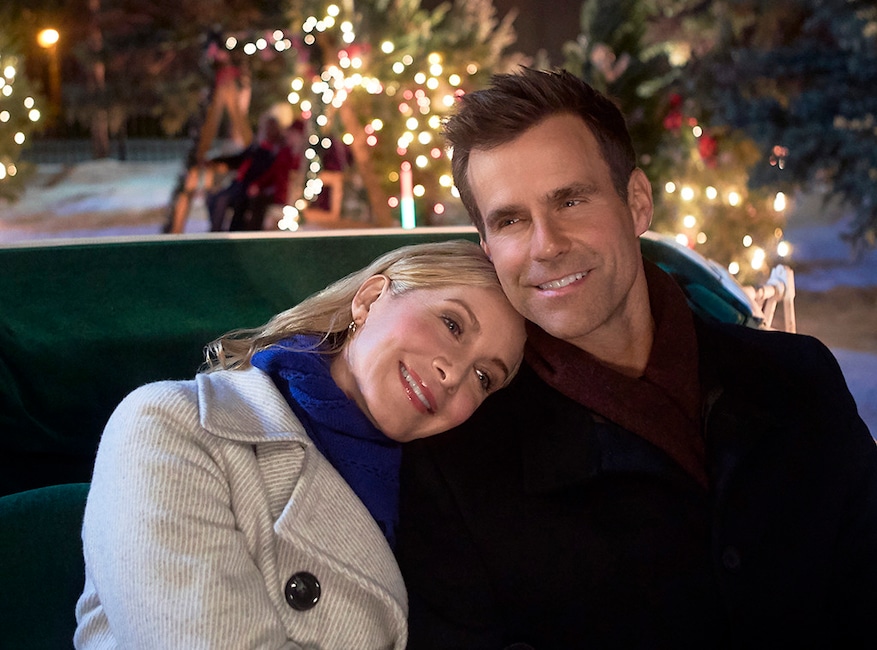 Steven Ackerman/Crown Media United States LLC
Cameron Mathison
Movies: The Christmas Ornament, A Christmas to Remember, The Christmas Club
Signature: A busy-but-still-charming (and five o-clock shadow-sporting) professional who isn't expecting to slow down for the holidays…until he falls in love.
Solid, dependable and ridiculously charming, Cameron is one of Hallmark's most beloved stars. And the All My Children vet is just as smitten, crediting his most recent Christmas film for making him realize he needed to go to the doctor about pain he was experiencing, ultimately resulting in a kidney cancer diagnosis. In September, Cameron revealed he is now cancer-free.
"It saved my life," the 50-year-old told ET of his experience filming The Christmas Club. "See? These Hallmark Christmas movies are more powerful than you know."