Celebrity Denim Collections You Probably Don't Know About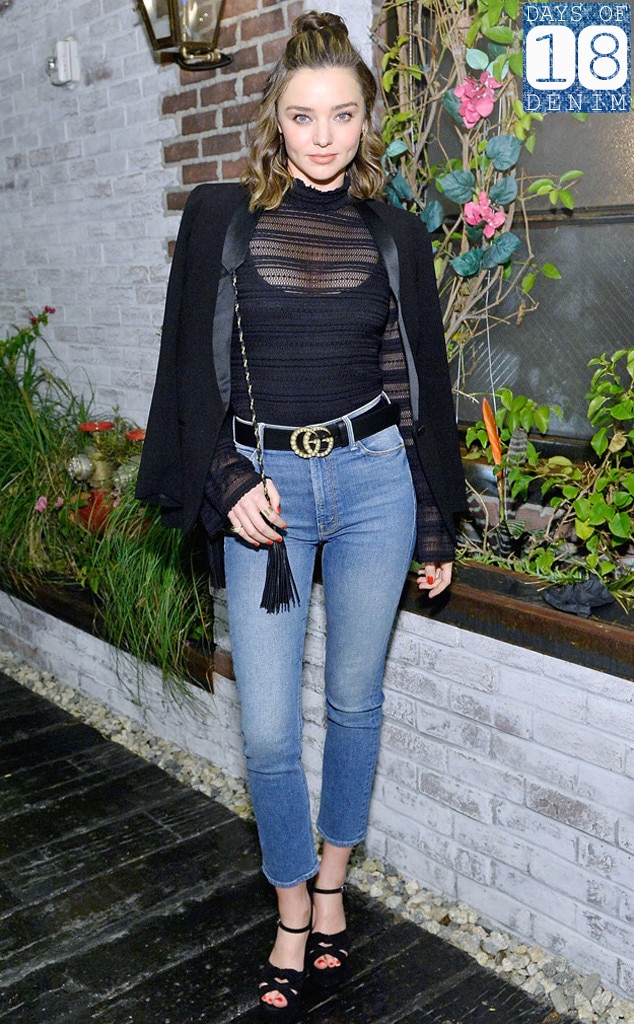 Stefanie Keenan/Getty Images for MOTHER
You got your Levi's, Citizens, maybe even Wranglers—but do you have your Miranda Kerrs, Rosie Huntington-Whiteleys or Cindy Crawfords?
Perhaps you didn't know these celebs had denim collections.
These days, it seems a star is promoting a new kind of something every day—so much so that a few noteworthy capsule collections or collaborations may have fallen off your radar. Well, we're bringing them back to your attention. A few of these celeb denim brands are seeing a lot of buzz right now, like Khloe Kardashian's Good American, especially among the Hollywood set. A few are a bit nostalgic, like Cindy Crawford's recent '90s throwback capsule collection with Re/Done.
Whether it's because Emily Ratajkowski oozes sex appeal in the latest campaign shots and as a creative director, or the brand has or is promoting a good cause, all are worth your acknowledgement.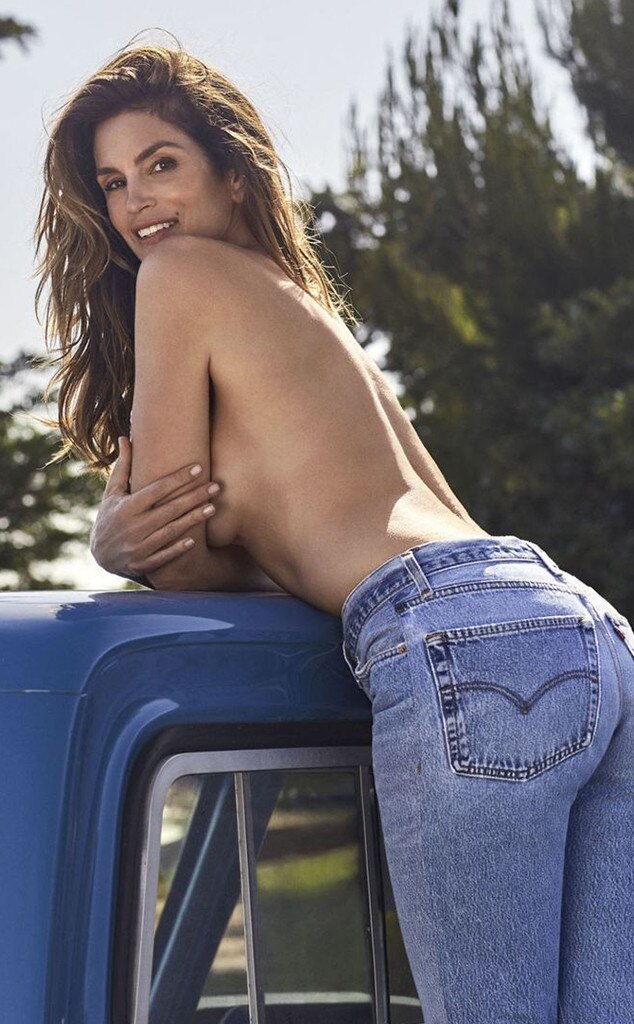 Sebastian Faena/ReDone
Cindy Crawford
In August 2017, the 51-year-old supermodel took to Instagram to announce her latest partnership with denim label Re/Done. What type of pieces could we expect from this collab? The very pieces that Cindy made popular in the '90s: mom jeans, of course. The collection, called The Crawford, includes two styles of jeans, a T-shirt, a sweatshirt and a hoodie.
Courtesy of Paige
Rosie Huntington-Whiteley
Add designer to the model's résumé. Jason Statham's other half not only modeled in Paige's fall 2017 campaign, but she co-designed the Rosie HW x Paige collection with friend and founder Paige Adams-Geller.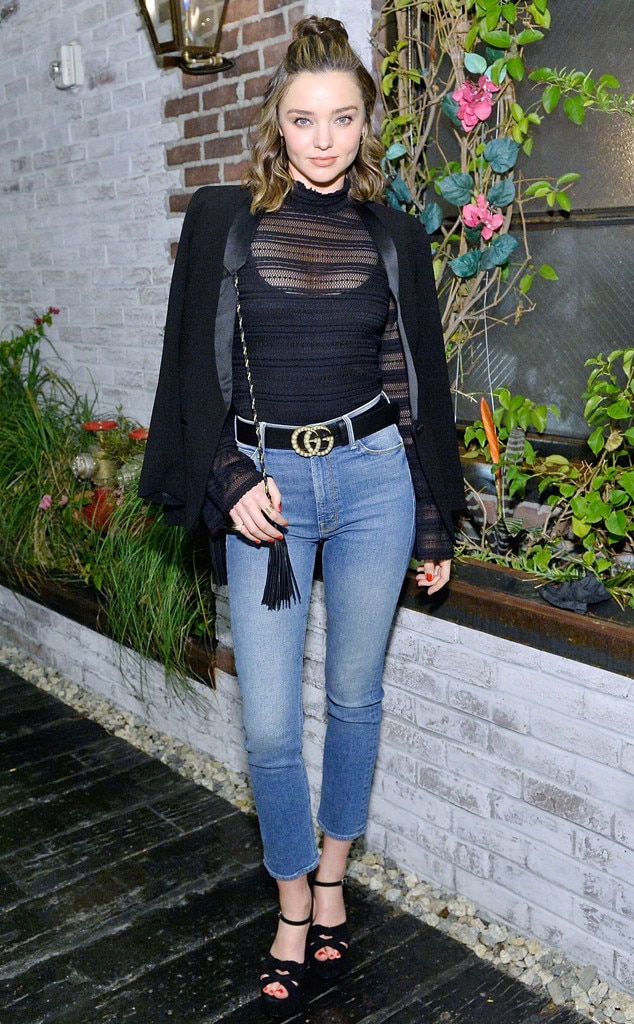 Stefanie Keenan/Getty Images for MOTHER
Miranda Kerr
The model proves she has more than good looks—she has a very philanthropic spirit as well. Not only does Miranda have her own beauty collection, called Kora Organics, but earlier this year, she collaborated with celeb-loved denim brand Mother. A portion of the limited-edition capsule collection benefits The Royal Women's Hospital Foundation based in Australia. Denim for a good cause? Count us in!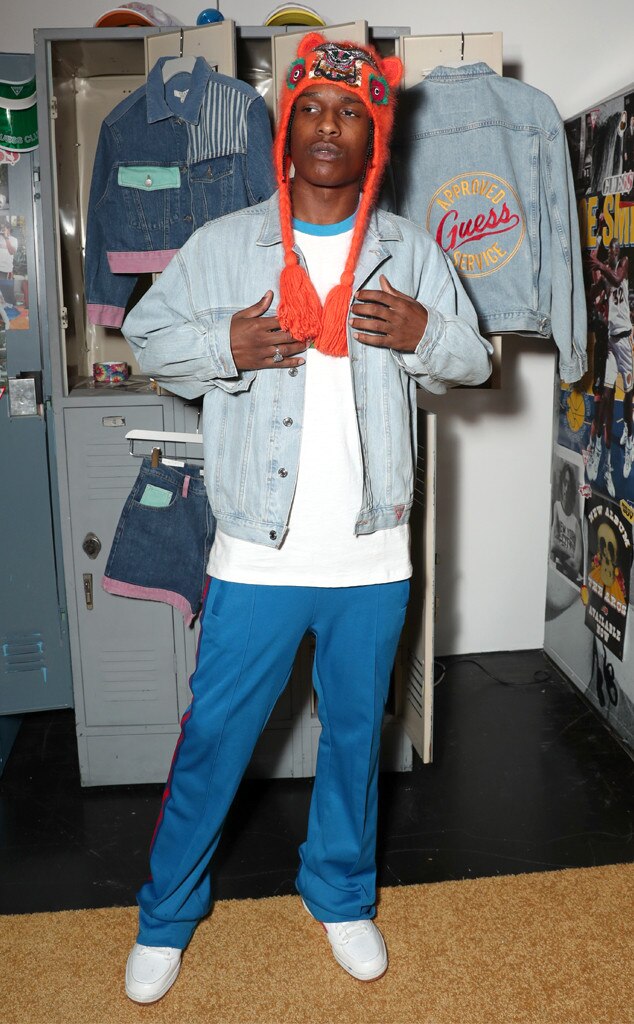 Todd Williamson/Getty Images for GUESS
A$ AP Rocky
Back in January 2016, Guess tapped the rapper to create a men and women's capsule collection. All the hip-hop star's staples were featured: varsity jackets, skinny jeans and, of course, a denim jacket, plus modern versions of the brand's classics from the '90s. The rapper flaunted the same jacket at the A$ AP Rocky x GUESS Club in March of that year.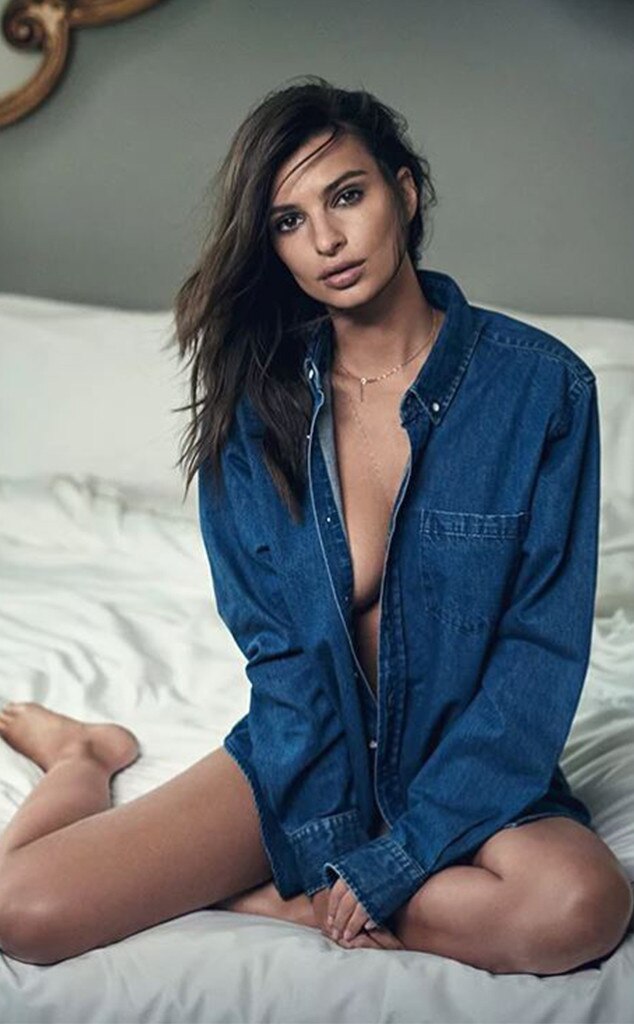 Courtesy of DL61
Emily Ratajkowski
The fashion influencer oozes sexy in DL1961's fall 2017 campaign. However, she doesn't just play model for the sultry photos; she took on the role of creative director as well. The denim brand uses the power of celebrity (you may remember Jessica Alba's collab) to promote its eco-conscious message: Its fabrication process uses half the dye, water and energy that it takes to produce traditional denim. The brand also touts its own onsite water filtration system.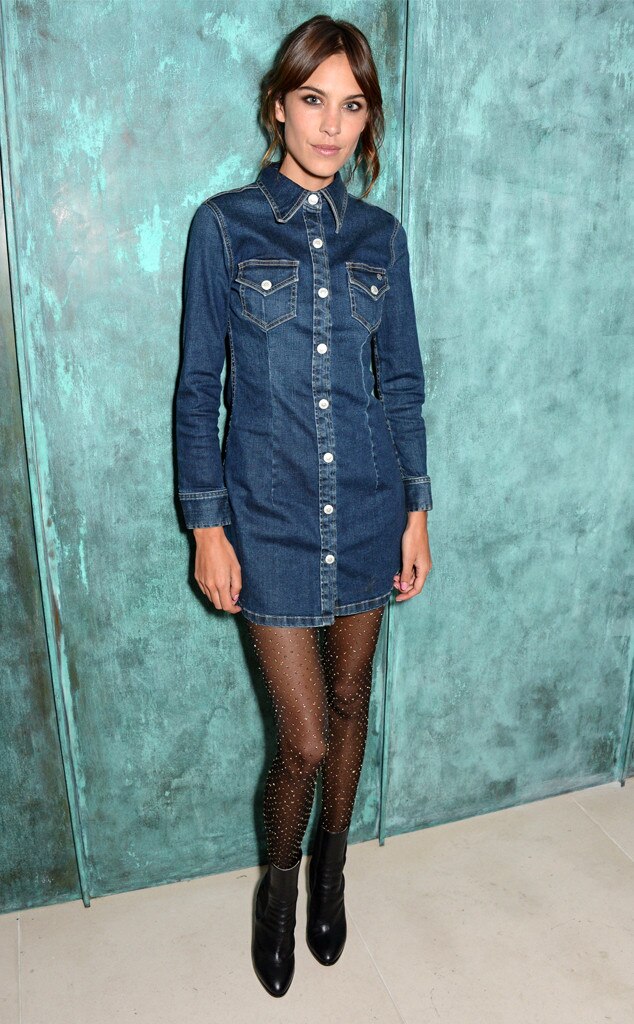 David M. Benett/Getty Images for AG Jeans
Alexa Chung
The British style savant has had a muse-type of relationship with AG Jeans for years. The Alexa Chung for AG Jeans collection features the same retro-inspired references that made her a street-style star. In a refreshing move, for its latest video campaign, Alexa channels her inner French It Girl in a surprisingly hilarious way.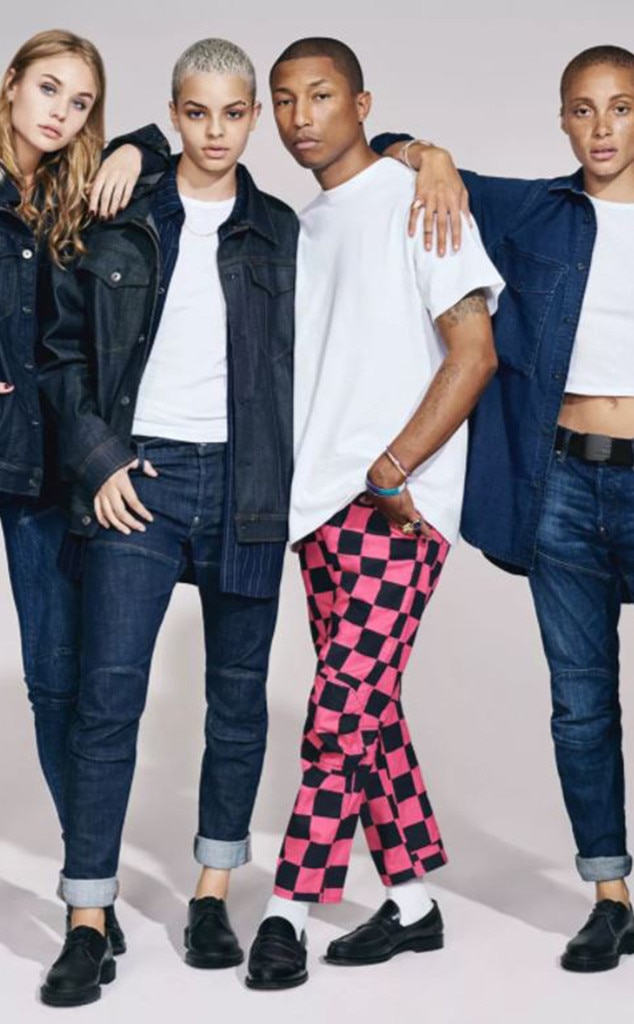 Courtesy of G-Star
Pharrell Williams
In November 2016, G-Star announced a "strategic partnership" with the "Happy" singer after two years of collaborating with him and his company Bionic Yarn. The project focused on recycling ocean plastic into wearable denim. It only makes sense to continue that positive working relationship with more clothing collections.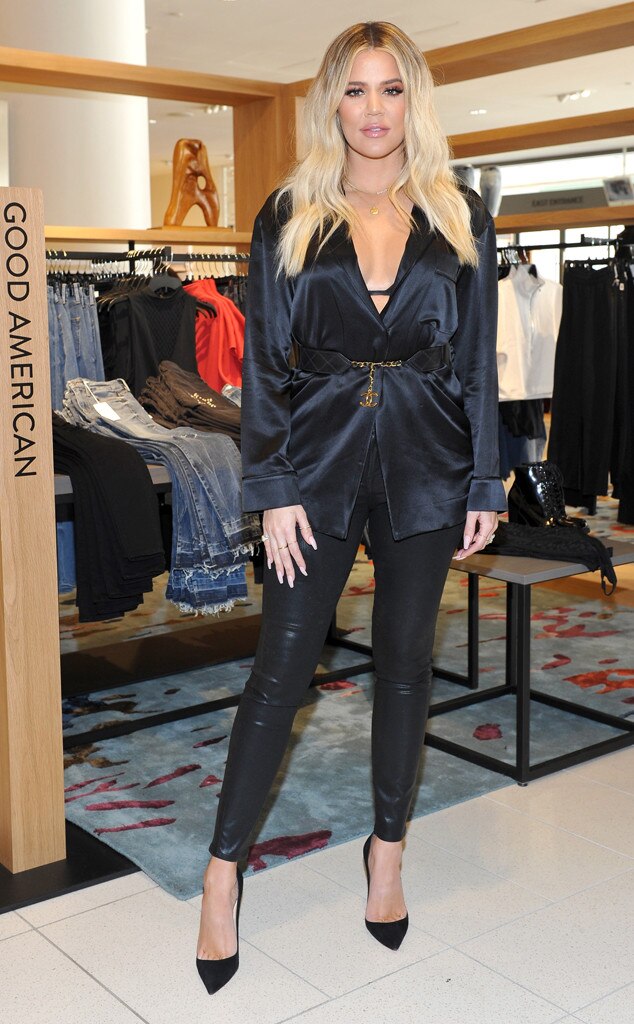 Donato Sardella/Getty Images for Nordstrom
Khloe Kardashian
If you didn't know about the Keeping Up With the Kardashian star's denim brand, Good American, you should now. It celebrates body diversity, inclusion and confidence.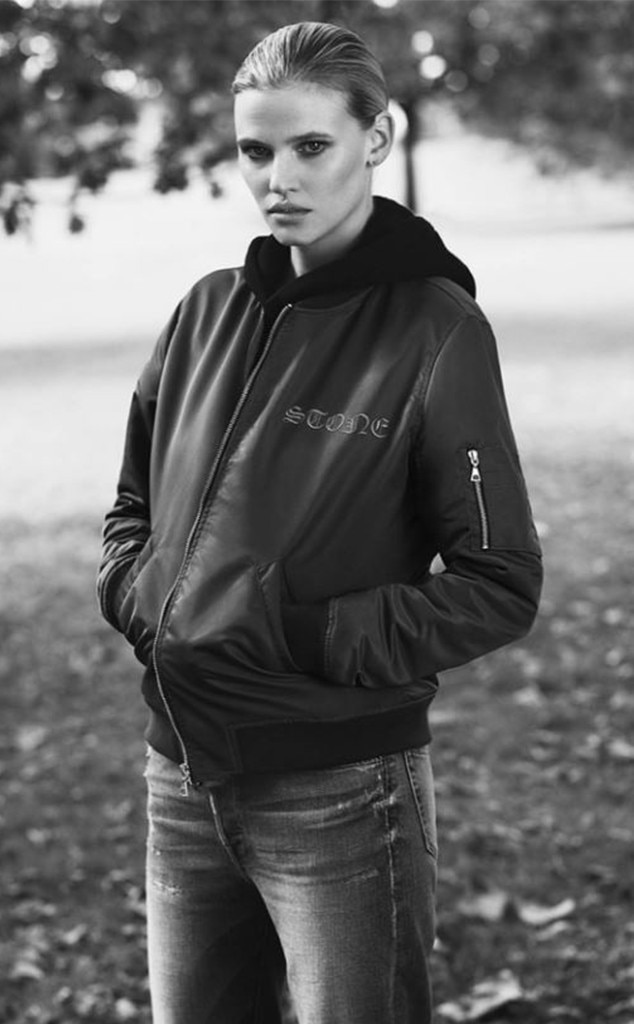 Courtesy of Frame
Lara Stone
Every celebs' favorite denim brand, Frame, collaborated with Dutch supermodel on a nine-piece capsule collection back in November 2016. What we got from this beautiful partnership? Androgynous pieces with a casual but strong perspective.
Did you know about these celeb denim lines?