Corinne Olympios Is "So Glad" Bachelor in Paradise Controversy Didn't Ruin Evan and Carly's Wedding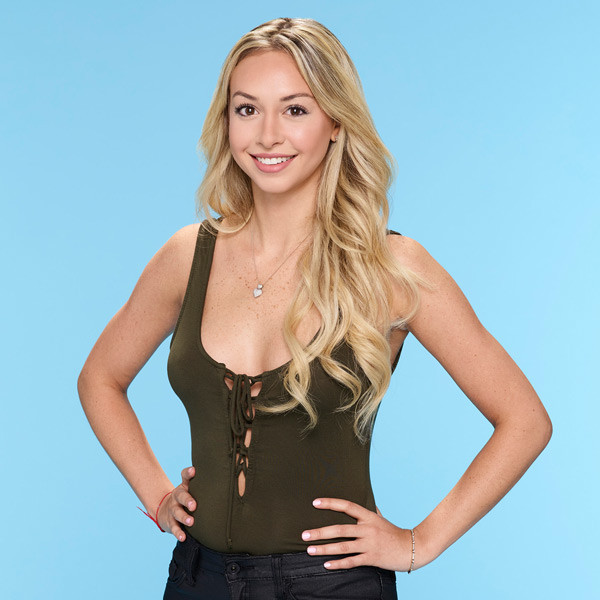 Corinne Olympios is offering her congratulations to Bachelor Nation's latest newlyweds. 
Despite the recent controversy surrounding Bachelor in Paradise, Evan Bass and Carly Waddell still said "I do" in a June 17 ceremony in Puerto Vallarta, Mexico, E! News has learned. And while Corinne was not present as she and the rest of the cast were sent home when production was halted, a source tells us she is "so happy" for the newlyweds, who met during season three of the reality hit series last summer. 
"Corinne is so glad that Carly and Evan were able to have their special day," a source tells E! News. "She feels really embarrassed and sad about everything that is going on so at least Carly and Evan were able to have an amazing and beautiful wedding and that the circumstances surrounding the Bachelor in Paradise incident didn't ruin it for them."
In a ceremony officiated by Bachelor host Chris Harrison and held on a lawn overlooking the beach and ocean, Evan and Carly officially became husband and wife in front of alums such as Kaitlyn Bristowe, Nick Viall and Vanessa Grimaldi. 
Evan and Carly's wedding was originally set to be part of Bachelor in Paradise's season, which was set to premiere on Aug. 8, but filming was halted on June 11, after two producers filed internal complaints to Warner Bros. after a sexual interaction between Corinne and DeMario Jackson. 
On the same day of the wedding, Evan wrote a guest column for The Hollywood Reporter, defending Bachelor in Paradise and the producers, going on to urge ABC not to cancel it. 
"When the news about Paradise production broke the internet, it also broke my heart," he wrote. "While to some it's a silly TV show, for me, it was an experience that changed my life in unimaginable ways. I am troubled thinking about the allegations happening on my favorite beach, and I'm sad that some couples will not have the opportunity to find love in a powerful and unique way."
Evan wrote that his "heart goes out to Corinne and everyone negatively affected by this. I pray for peace and healing to begin and personal growth for all…And Paradise must come back, if not this season, then next season." 
A few days after production was shut down, Corinne issued an official statement. 
"I am a victim and have spent the last week trying to make sense of what happened the night of June 4, said. Although I have little memory of that night, something bad obviously took place, which I understand is why production on the show has now been suspended and a producer on the show has filed a complaint against the production."
Her statement continued, "As a woman, this is my worst nightmare and it has now become my reality. As I pursue the details and facts surrounding that night and the immediate days after, I have retained a group of professionals to ensure that what happened on June 4 comes to light and I can continue my life, including hiring an attorney to obtain justice and seeking therapy to begin dealing with the physical and emotional trauma stemming from that evening."